About Truckman
Truckman hardtops are renowned for their robust, secure and stylish features, which is why Truckman is the chosen UK OEM Approved accessory supplier for Isuzu, Mitsubishi, Nissan, Toyota and Volkswagen.
The hardtop range has been specifically developed using state-of-the-art manufacturing to complement the stylish lines of each pick-up model. We are therefore able to produce perfect hardtops for all customers needs.
Our Facilities
With over 139,000sq ft of premises, Truckman offers the largest stock and production of hardtops and pick-up accessories in the UK. Truckman's UK headquarters include a research and development department, a state-of-the-art production facility, training area, fully stocked warehouses and a sales and marketing office, all with a dedicated customer service and quality team.

Truckman offers over 25,000 different products to fit a variety of vehicles(new and old). With stock management being an integral part of Truckman's ethos, it allows us to easily stock and distribute worldwide to keep up and meet demand.
International & Export
Truckman is proud to have an ever-growing team of over 90 dedicated staff. We work hard to ensure that we provide quality products supported with personalised service to ensure maximum customer satisfaction.

Customer service is key to Truckman's success, from advising customers on the most suitable hardtop, to arranging specialist requests for fleet customers looking to bulk buy a bespoke utility hardtop with additional beacons and vents.
International customers can expect the same excellent sales and customer service as our UK customers. Our export advisors are simply a phone call or email away to help international customers from start to finish with their orders.

Truckman's export advisors are able to provide technical sales, marketing and administration support to the overseas network.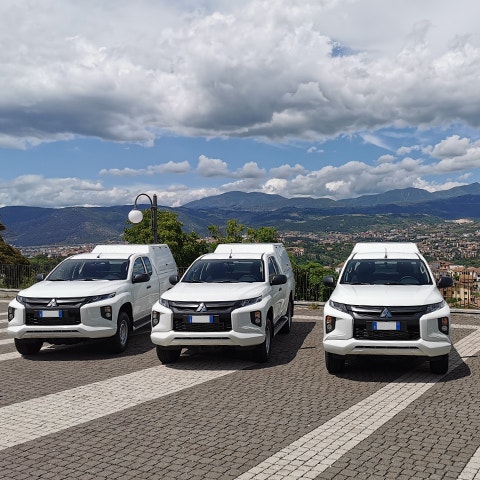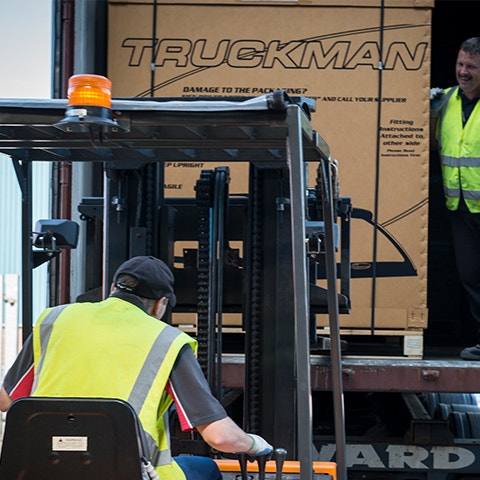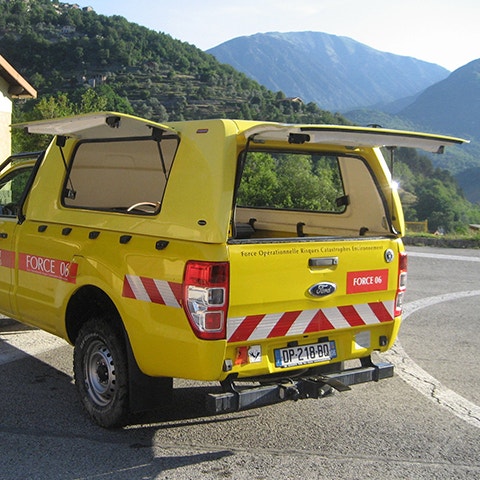 History of Truckman
Since 1987, Truckman has developed into the world's most iconic brand of hardtops. In 1982, Derek Murray designed and engineered the Truckman Classic Hardtop to be bespoke to each individual vehicle. Murray also pioneered the fibreglass gel coat that is still used to manufacture Truckman hardtops today in the West Midlands.
B. Walker Was Fundamental To The UK Pickup Landscape
By trade B. Walker and Son were a Coachbuilders who would receive rolling chassis from vehicle manufacturers, comprising: chassis, drivetrain, suspension, steering system and the radiator and would integrate their personal body designs. Since the 1950's B. Walker were producing large numbers of steel pick-up bodies for Bedford J0 and J2 chassis / cabs which were being exported around the world, so successfully that Bedford parent company General Motors ordered Bedford to cease exporting as they were outselling the USA equivalent Chevrolet Pickup.
Throughout the 1970s B. Walker had enjoyed a prominent position within the Light Commercial Vehicle (LCV) market; with products based on all the popular chassis and vans of the day making approximately 10,000 coaches for Ford and Bedford per year.
In 1976, the F-series became the best-selling truck in America, a position it has continued to hold since and one of the most popular vehicles on the road. Walker had identified through the closeness of the cultures between the two countries that there would be a viable market for UK based one ton pickups. One of their product ranges was 'all steel welded pickup bodies' for the Ford, Bedford and Commer one ton chassis cabs of the period.
Suntrekker Camper Shell Canopy
In the 1976 a company called ICP Ltd approached Walker to supply pick-up bodies for Transit and CF chassis onto which they were fitting demountable motorhome units called 'Suntrekkers'.
UK Vehicle Manufacturer Crisis
Unfortunately, in 1978 UK production of chassis dried up following the industrial unrest and strikes within the UK vehicle manufacturers and their suppliers. Vehicle buyers were becoming increasingly impatient and shifted their consumption towards Japanese imports. B. Walker at this time adapted to provide pick-up bodies for Mazda vehicles. ICP Ltd became frustrated with imposed delays by chassis manufacturers and offered Walkers their Suntrekker business.
Continued Growth Of Motorhome Industry
Walkers watched the substantial growth of the motorhome industry and produced a prototype motorhome based on their 'Fineline' coachbuilt van from a few years earlier and made a smaller one for the Austin/Morris Marina, the UKs only car derived half ton pickup. This model was to be launched at Earls Court caravan show.
Complementary to this Walker wished to offer some sort of hard top, like American pickup's tops, for use when the suntrekker was parked up. Walker tracked down a crude GRP farmers top with a sheep-mesh grille instead of a rear door which was then replaced with a more secure rear door adapted from a caravan.
Mazda B Series And Further Japanese Imports
Mazda was the first Japanese pick-up manufacturer to import to the UK. A Suntrekker was made very quickly for this three-quarter ton vehicle. A hard top was sourced from south wales based Terakat Ltd using an American design, marketed as "Toppers", after a year walker acquired the business.
By late 1981, Toyota, Daihatsu and Colt had began importing pickups to the UK.
Ford P100
In 1982 Ford decided to import the 1 Ton Ford P100 from south Africa (Cortina front end). Ford needed to attack with all guns blazing so offered an official 'hard top' from day one. At this point Walker were redesigning their "Topper" range but switched emphasis on completing the entire range to fully concentrate efforts on the Ford, ready for vehicle launch.
The Walker design team and GRP moulding technicians were facing some interesting challenges:
To design a production efficient set of moulding tools capable of maximising common elements to cover a variety of pickup makes and sizes now available and at the same time make the P100 top with a distinctive and unique design. This would require to use the GRP process in its most sophisticated form.
The Truckman Name
B. Walker's Managing Director Christopher Praat took a trip to sail across the Atlantic over this time he jotted down names that suited the product, the name he kept coming back to was Truckman and the name was born; the Truckman name was then branded on the glass inside the hardtop and gave incredibly quick brand recognition.
The original name for the finished product would have been "Pop-top", an adopted name used by a major fleet customer of B. Walker. However, the name did not suit the product and an existing trademark was in place "a device, component or accessory on the top of a vehicle which could be taken off".
Why People Bought Truckman
The Truckman product cost considerably more to produce so it needed to command a premium price, in order to do so the Truckman product had to justify that price with its features and robustness.
Continuing Success Of Ford P100
Ford was now trading P100s by the boat load. 500 Truckman tops were being sold every three to four months, with production running six days a week. It was Ford styling for a Ford product. Walker employed 150 people, of which less than 12 were working on Truckman. This was making 20% of the business turnover.
Continued Product Development
Throughout the mid 1980s B. Walker and Son's Design Development Manager Derek Murray was one of the pioneers in the design of the Truckman top, it was his vision to produce the Classic High-Roof canopies under the Truckman brand bespoke for every one of the UK pick-ups. Although the styles of the vehicles changed over the years it was always ensured that the conceptual design of the Classic stayed the same, Strength, Space, Security. Derek also pioneered the introduction of the glass fibre (white) gel finish you see today.
Towards the end of the 1980s more and more Truckman canopies were seen on the road and the iconic status of the Truckman hardtop became legendary.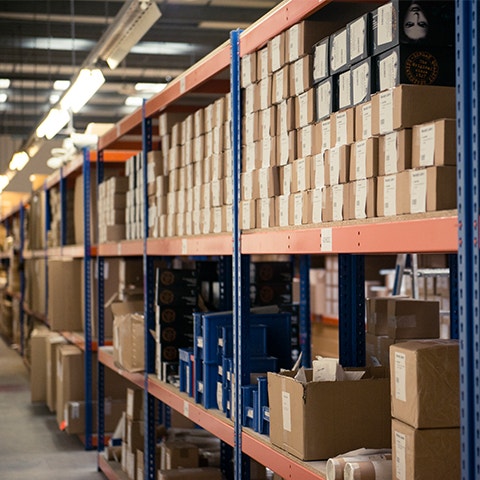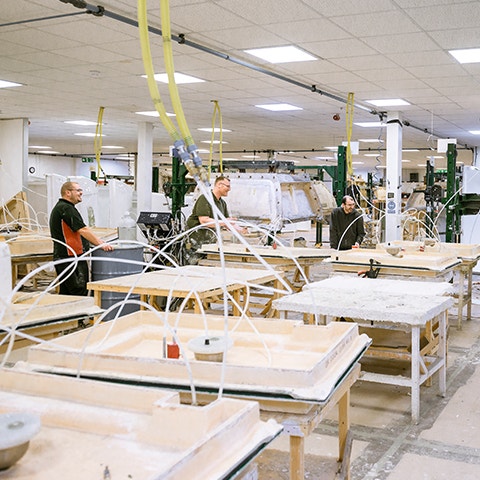 Early Research And Development
Many UK vehicles are fitted with a Ladder Rack / Ladder Bar, a set of bars behind the cab window, it is a shortcoming of many hardtops to be incompatible with this. Very early on the decision was made that the Classic would fit with the ladder rack, doing so suited the high-roof style and added value. The Classic hardtop had along its way been trialled with windows for particular fleets, it was soon realized that if the shell could be modified for windows it could also be modified for secure side access.
Integral Ladder Rack
Initial Truckman hardtops featured a basic steel ladder rack for the framework and support. Very early on roping eyes were fixed to the integral ladder, by creating shapes in the mould would make the glass fibre do a job of work and add value to the product. It is these roping eyes along with the rear door decals which are instantly recognizable as Truckman.
Landrover
The LandRover 110 Double Cab and 130 Crew Cab have been around since 1983 and in terms of shape have been unchanged since. In 1984 the Walker Truckman Hardtop was manufactured, its mould is still used to this very day.
Coachwork Conversions
Coachwork Conversions, a Northern England based company was a fellow coachbuilder who primarily modified Ford Transit Chassis Cabs and made complimentary products to B. Walker with little overlap.
An agreement was made with B. Walker and Son for Coachwork Conversions to manufacture Truckman Tops.
Due to financial issues two years later Coachwork Conversions collapsed.
Truckman Limited
In the early 1990s a sealed bid was held to buy the rights produce Truckman Tops. Former Coachwork Conversions managing director John Muschamp won the bid successfully when the chief bidder was unable to proceed with the purchase.
Within months John Muschamp set a new company with the sole purpose of producing the Truckman Classic Hardtop, Truckman Ltd.
John Muschamp secured relationships with all of the major vehicle manufacturers, most notably Ford, Isuzu, Mazda, Mitsubishi, Nissan, Toyota - each one of these head offices supplied their newest vehicles to Truckman Ltd so that a classic hardtop could be manufactured ready for vehicle launches. The manufacturers helped with marketing support and integrated Truckman tops through their channels.
John Muschamp was a keen rally enthusiast, during his time at Truckman the Classic high-roof was taken on the Dakar Rally and carried equipment for the crew.
Custom Truckman Hardtops
Truckman has historically manufactured hardtops only for pick-ups which are available for purchase in the United Kingdom, there have however been a few exceptions where demand for canopies direct from the manufacturers has been sufficient enough to warrant making a hardtop. Bespoke Truckman hardtops include the Proton Jumbuck, Skoda Felicia Fun, Volkswagen Caddy and many others.
Aerotops
The original AeroTop was nothing more than a low line version of the Classic, over the years the Truckman AeroTop has become a brand and a style of hardtops all of itself. The AeroTop has now evolved onto its third generation, replacing the traditional drilling and bolting system with non-drill clamps. The AeroTop SE hardtop is built for the leisure market and is in terms of hardtop features is unrivalled, with luxury carpet lining, stainless steel roof rails and keyless remote locking as standard.
The Demise Of Truckman Limited
The Truckman brand was still recognized to be the number one brand for hardtops but with growing competition from the far east the advantages of buying British had become outweighed by the price of imitators. In April 2008 Truckman Limited went into administration.
Auto Styling Truckman Group
Auto Styling Truckman Group bought the assets and the stock from the administrators on the 24th April 2008.
Over the coming months Auto Styling would move production to the West Midlands. An excerpt from the "move" press release follows.
Auto Styling UK, the Dudley based 4x4 accessories distributor has unveiled an additional 6,000 square foot of production and storage at its Midlands headquarters. Working in conjunction with local designers, they have configured the space to optimize the picking and dispatch of parts and accessories from their growing business.
The expanded facility allows us to combine our Brierley Hill and Cheltenham operations under one roof. This will lead to better service for our Truckman customers and will allow us to carry greater stock to service all our customers quicker and more efficiently
Since Auto Styling UK began production it was the aim to reduce lead times and boost quality. Gel white tops are always in stock and lead times for painted tops has fallen to just 14 days. Auto Styling UK continues to support existing Truckman Hardtops, keeping a full spares inventory. Production and development continues to expand for new techniques, customer specifications and vehicles, and Derek Murrays quality criteria are strictly adhered to: Strength, Space, Security.