Old Man Emu 4x4 Suspension

Why upgrade your suspension?
Suspension systems, especially when referring to 4WDs, are extremely complex. Determining the right solution for each 4WD requires special attention to many factors, with weight being the most critical. Old Man Emu 4×4 suspension by ARB approaches this in a unique way.
ARB Product Range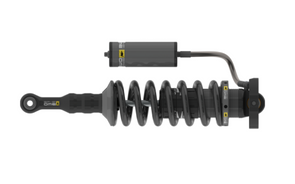 BP-51
The new BP-51 range of high-performance, bypass shock absorbers is the result of an exhaustive development process aimed at delivering the maximum in both comfort and control.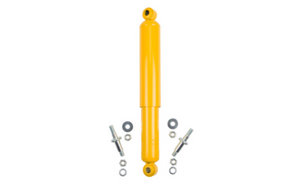 Nitrocharger Sport
The latest addition to Old Man Emu's 4WD suspension range, Nitrocharger Sport is the most advanced and innovative 4×4 shock absorber on the market and is now available for a range of vehicles.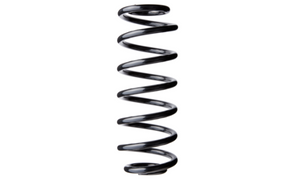 Old Man Emu Springs
When undertaking remote area travel, the need to carry sufficient fuel, water, vehicle spares and safety equipment invariably means that your 4WD will be fully loaded, placing a lot of strain on suspension components.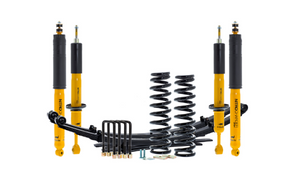 Steering & Hardware
As another integral component of the Old Man Emu 4WD suspension range, steering stabilisers are designed to reduce the effect of wheel vibration and improve the feel, handling and control of the vehicle.