Vehicle Racking Systems & Conversions
One-stop, Turn-key Solution
Our custom designed racking has many advantages, including being 20% lighter than competitors (fuel saving and increased payload), unpainted aluminium therefore 100% recyclable, crash tested and all with an 8-Year warranty which can be used in more than one vehicle.
Truckman works with you to understand your specific business requirements, taking the time to plan, design and fit a fully functioning storage system tailored to your business.
The secure and robust conversions make maximum use of the load space using racking, storage systems and much more.
We take the hassle out of vehicle conversions so that you can concentrate on delivering your core business in an efficient and safe manner.
Contact our expert team to discuss our diverse range of products and service.
Over 35 Years' Experience
Truckman provides a comprehensive bespoke conversion service for vans and pick-ups with the racking systems at its West Midlands fitting centre in Dudley – which includes ply-lining, inverters, bespoke decals, electrical charging and a huge range of other accessories. As the UK's largest manufacturer of pick-up truck hardtops for over 35 years, Truckman is uniquely positioned to offer a high level of service that accommodates businesses of all sizes – and from a diverse range of industries.
As well as DECKED pick-up truck drawer storage systems, we offer a range of bespoke drawer configurations for all vehicle types.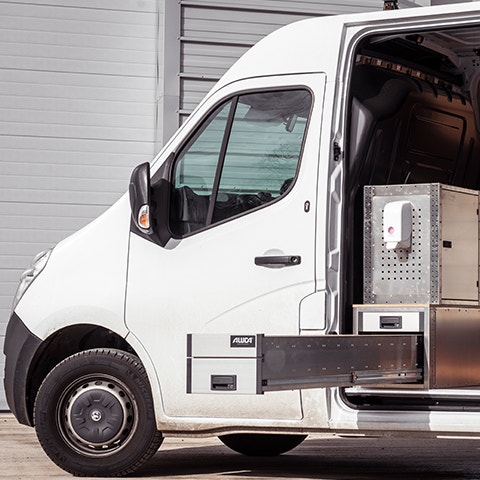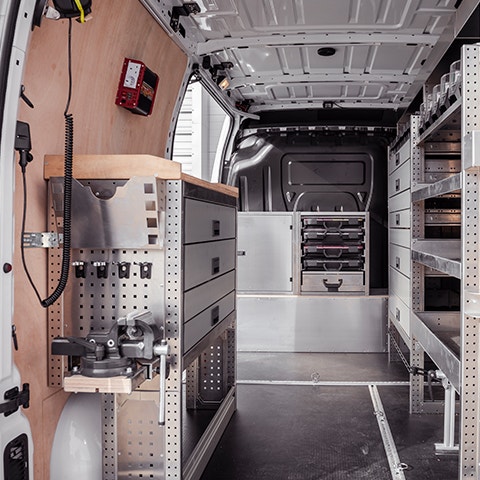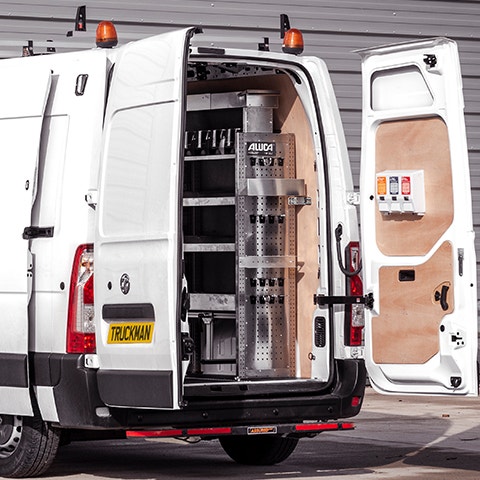 Product & Service Overview
Project Management
Consultation to discuss the Project Brief
In-house design team to develop bespoke CAD drawings
Itemised Quotation
Timeline and Status Updates
Fitting Service
Vehicle Security
Alarms & Immobilisers
Slam Locks/Deadlocks
Catalytic Converter Locks
Racking & Storage Systems
Bulkheads
Ply Lining
Security Boxes
Pipe Carriers
Run Lock
Vehicle Graphics
Chevrons
Bespoke Decals
Signwriting
Specialist Electrics
Electrical Charging Systems
Inverter Systems
Battery Guards
Parking Sensors
Speed Limiting Systems
On-board Weighing
Sattelite Navigation
Accessories
Towbars
Winches
Vents
Light Bars & Beacons
First Aid Kits
Fire Extinguishers
Handwash/Sanitiser
Side Bars / Steps
Front Bars
Load Liners
Underbody Protection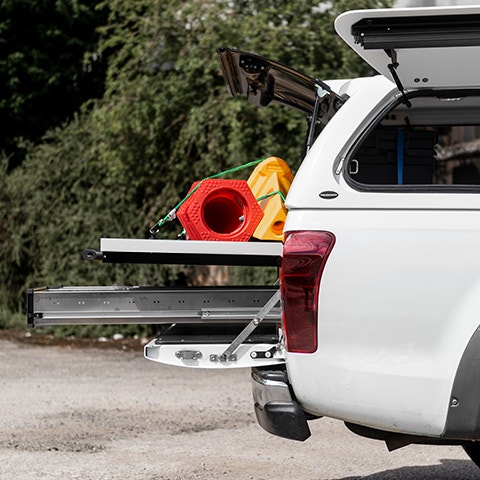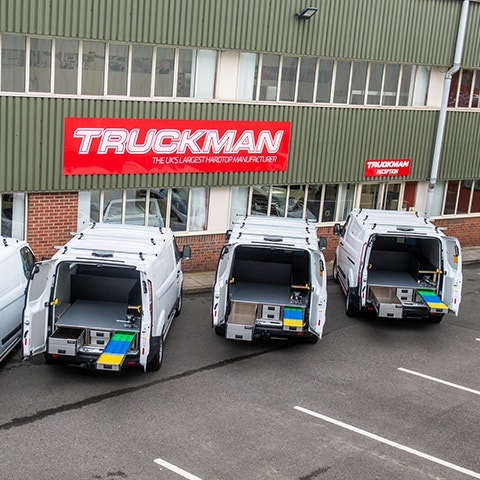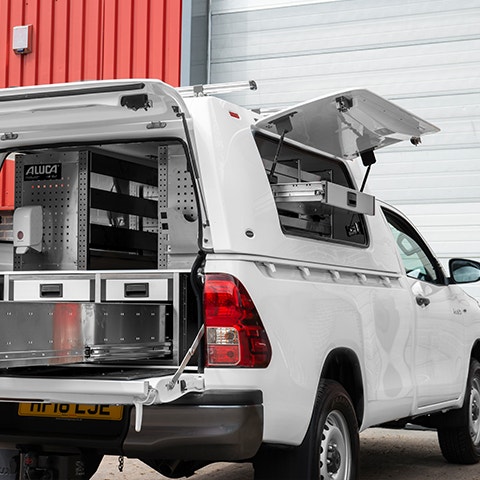 Our Location
Truckman's 120,000sq ft West Midlands-based headquarters include a research and development department, a state-of-the-art production facility, training area, fully stocked warehouses and a sales and marketing office, all with a dedicated customer service and quality team.
Contact Us
If you would like further information on our products and services or to discuss a project, contact our expert advisors. Contact us by phone, email or request a callback.