Truckman Classic Hard Top
The Iconic, High-Capacity Pick-Up Truck Canopy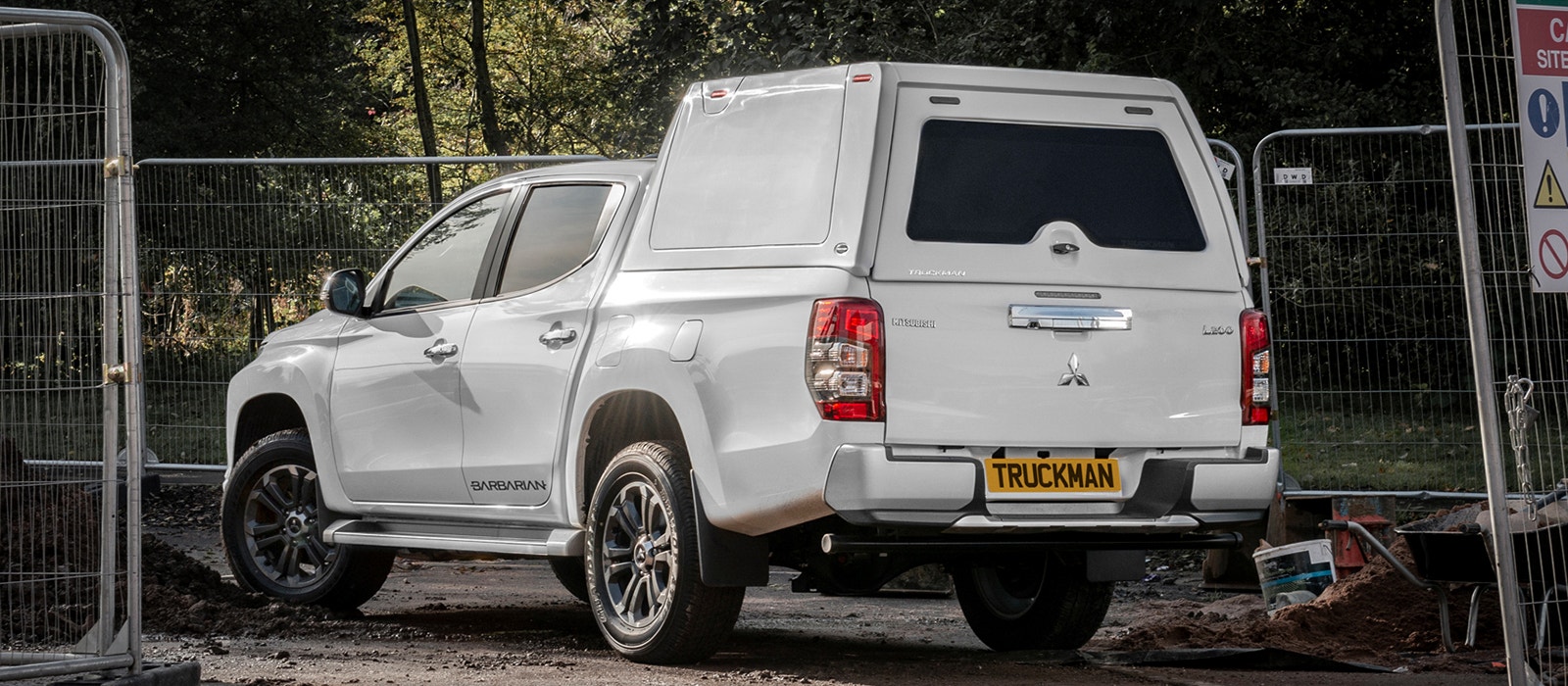 Practical, Secure & Resilient
The iconic and recognisable Truckman Classic hard top is designed and manufactured in the UK. With a legacy that dates back to the 1980s, the Classic has established a reputation for its quality and durability among commercial users in sectors such as construction, utilities and agriculture.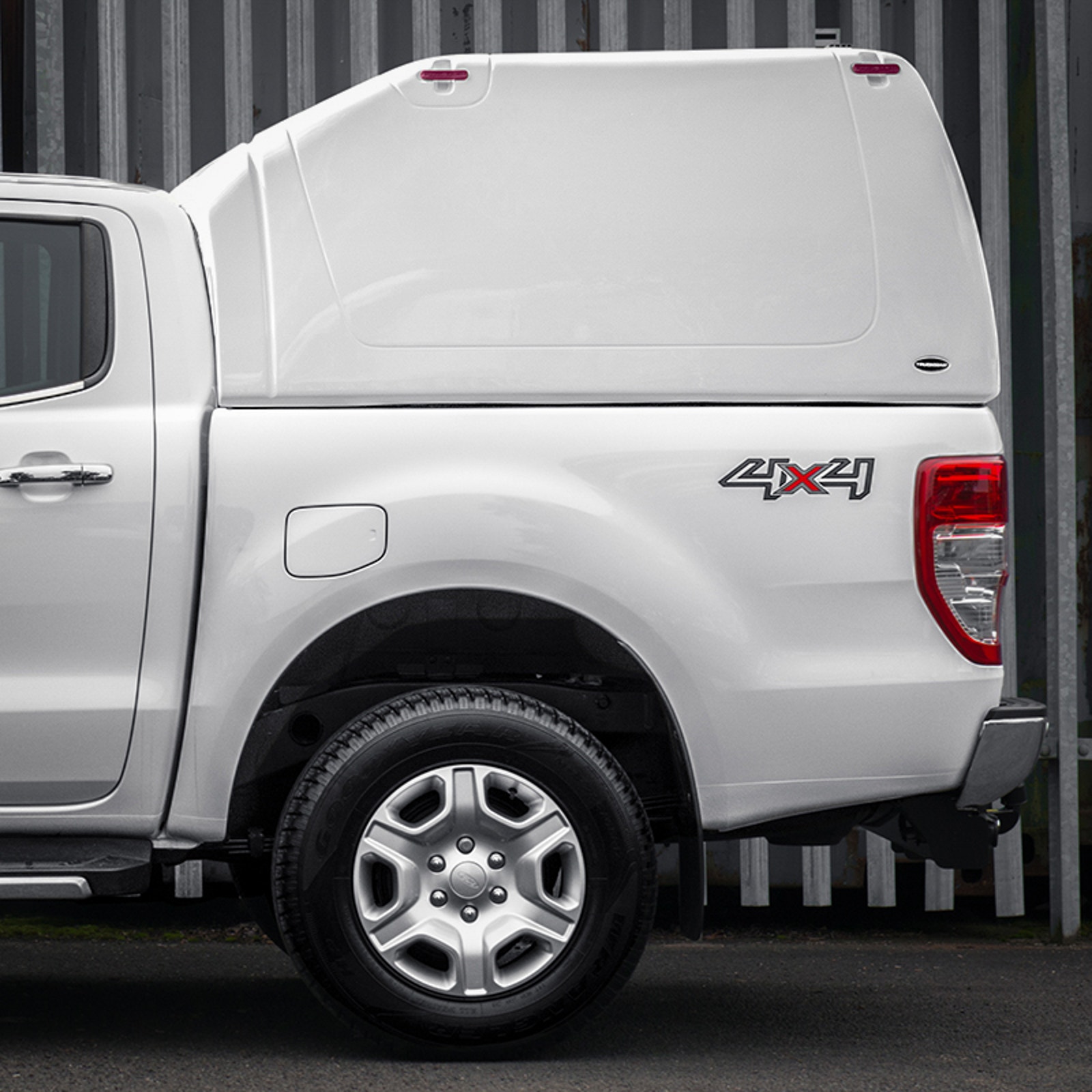 Solid-Sided for Security
The Classic's solid-sided design adds security for the truck's load bed area, ideal for securing tools and equipment.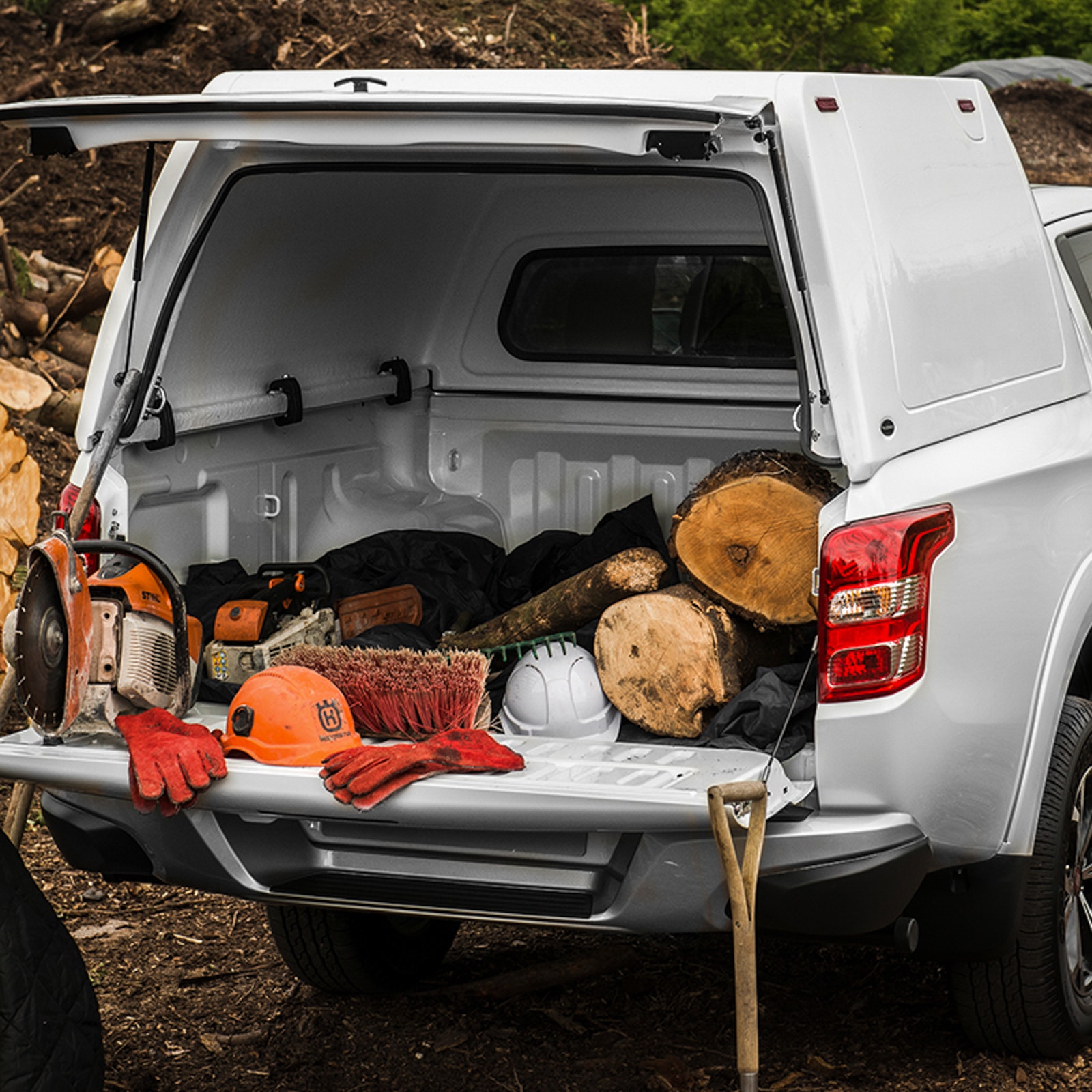 High-Roof Design
The Classic's high-roof design increases the capacity of the truck's load bed area and makes the canopy ideal for carrying bulky cargo.
Easy to Fit
The Classic's heavy-duty clamp fit system enables quick and easy installation, usually without the need for drilling or any permanent modifications to the vehicle.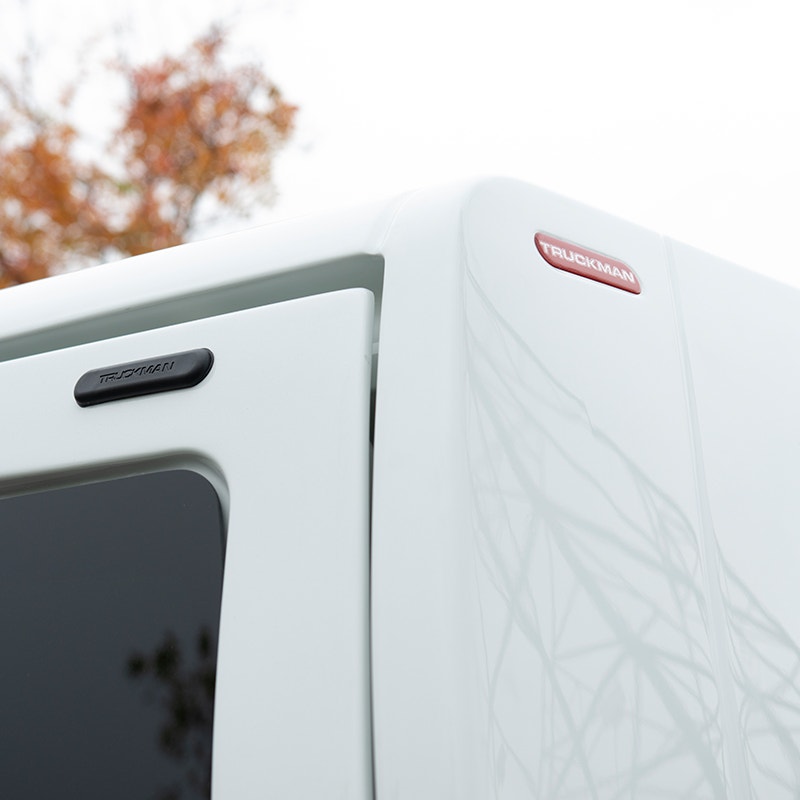 Gel White Finish
Available in all vehicle manufacturer colour codes, the Classic is finished in an OEM-matched gel white coat as standard. The hard-wearing finish is chemical, UV and impact-resistant, ideal for long-lasting, everyday commercial use.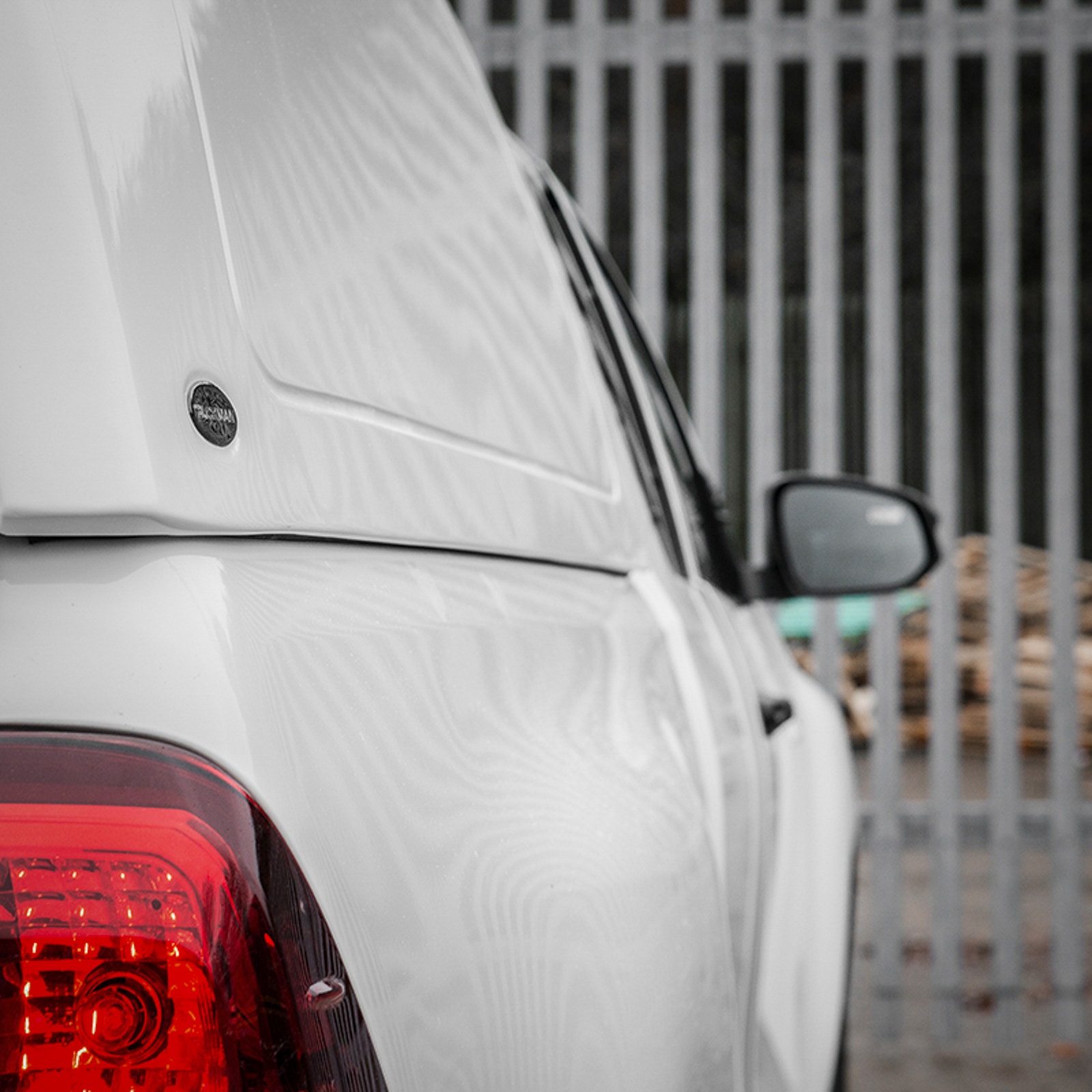 Hidden Seal
The Classic is designed to complement the vehicle with a hidden seal that runs along the side rails which helps achieve a weatherproof truck bed, protecting cargo from the elements.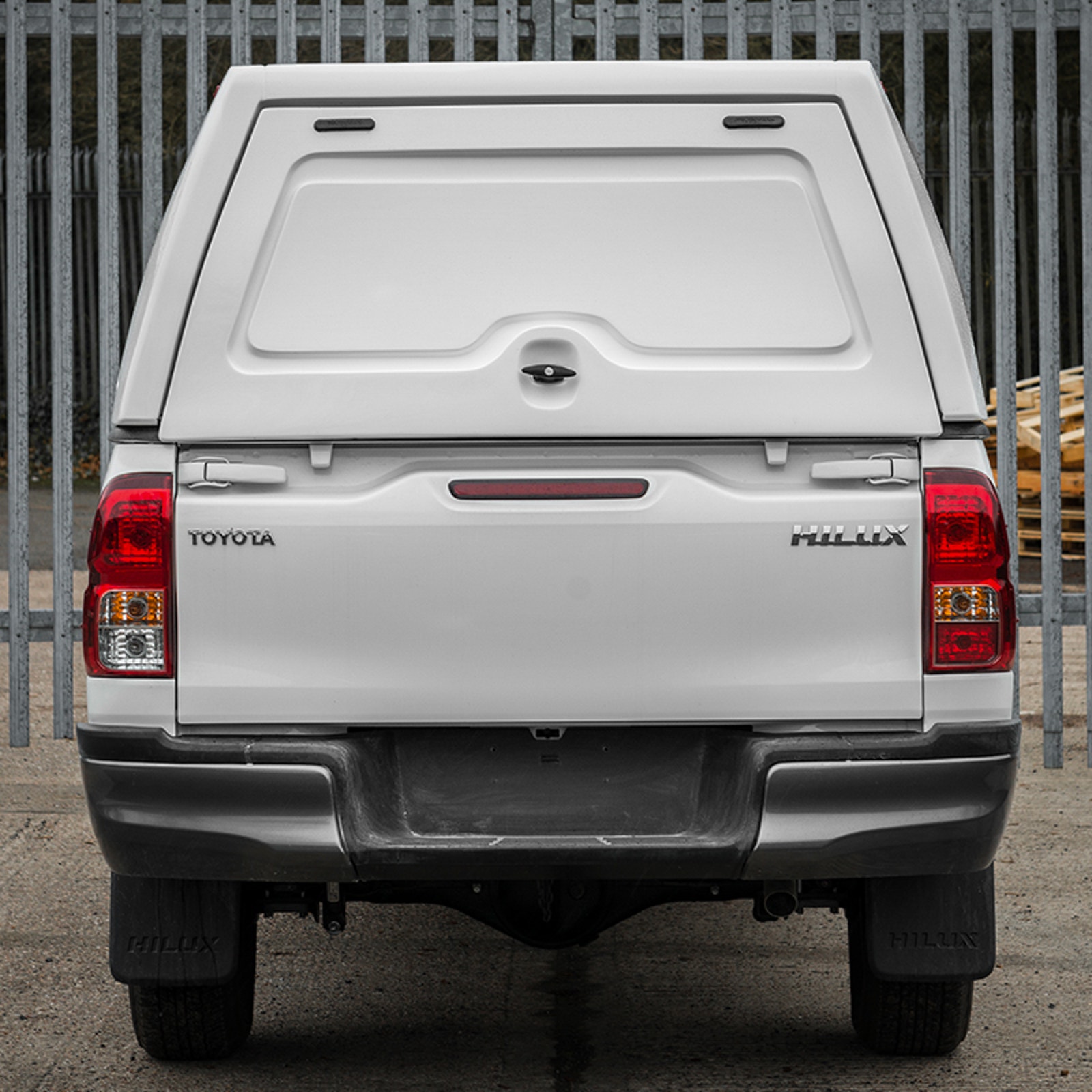 Solid or Glazed Rear Door
The Truckman Classic is available with a glazed rear door that's tinted for extra security. For maximum security, the Classic is available to order with a solid rear door.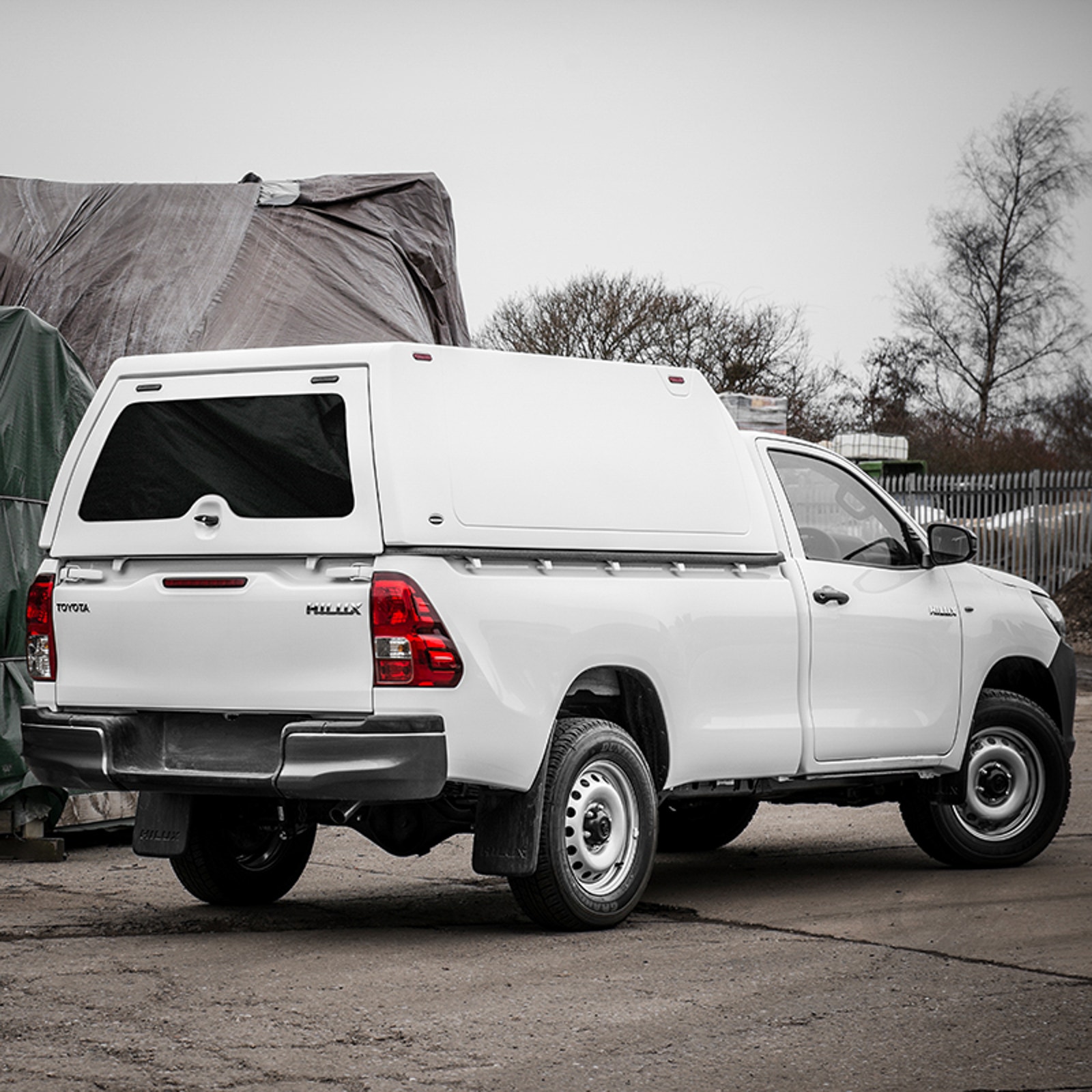 Available for all Cab Types
Designed for all popular pick-up trucks, the Classic is available for Double Cab, Extra Cab and Single Cab models.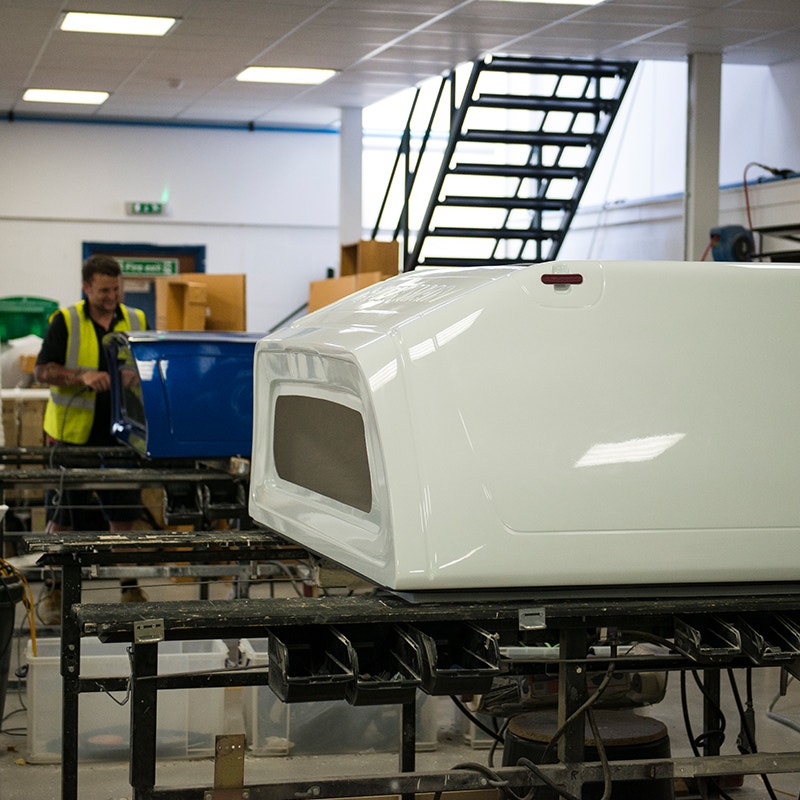 Made in Britain
Truckman's world-renowned commercial canopy range is proudly designed, engineered and manufactured in the West Midlands.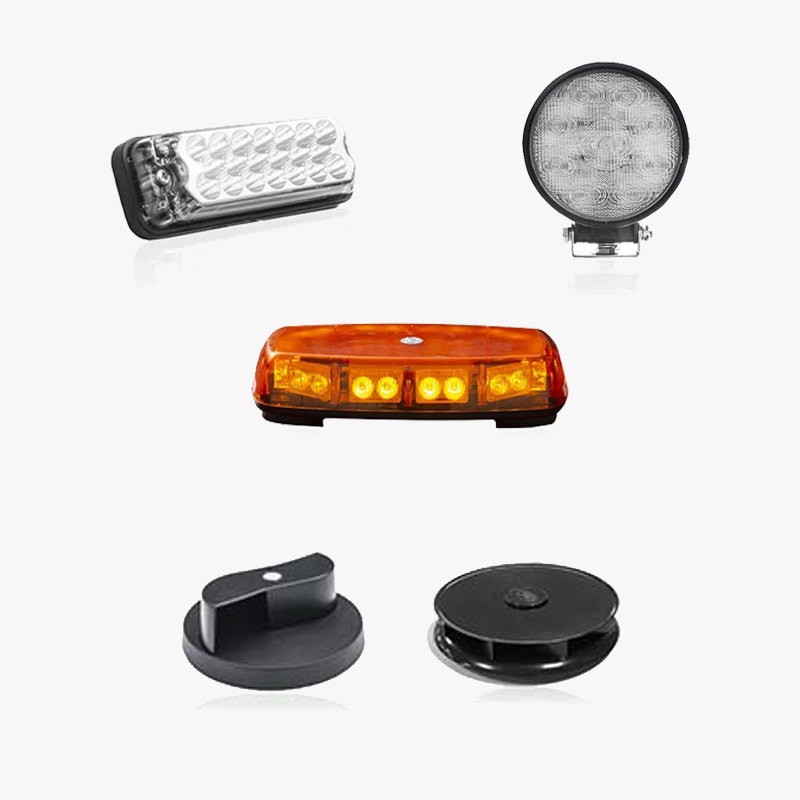 Customisable
Highly-adaptable, Truckman's commercial hard tops can be customised to include beacons, light bars, work lights, vents and more.
Shop Truckman Hard Tops by Vehicle: