Truckman RS-3 Hard Top
The Award-Winning, All-Round Access Pick-Up Truck Canopy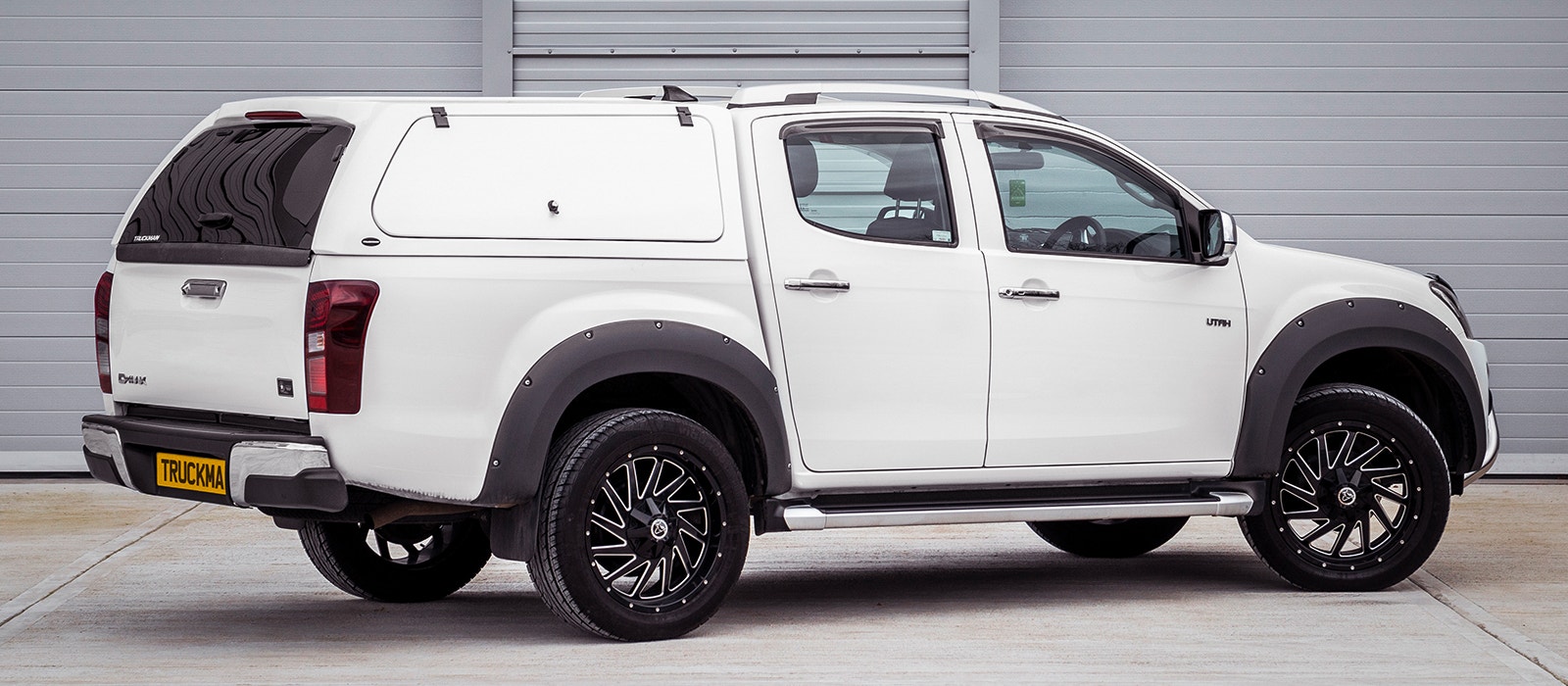 Stylish, Secure & Ultra-Accessible
Designed and built in the West Midlands, the Utility hardtop converts the pick-up truck bed into a mobile workshop and stores ideal for field-based engineers undertaking off-highway activities in sectors such as gas, electricity, water, trackside and telecommunications.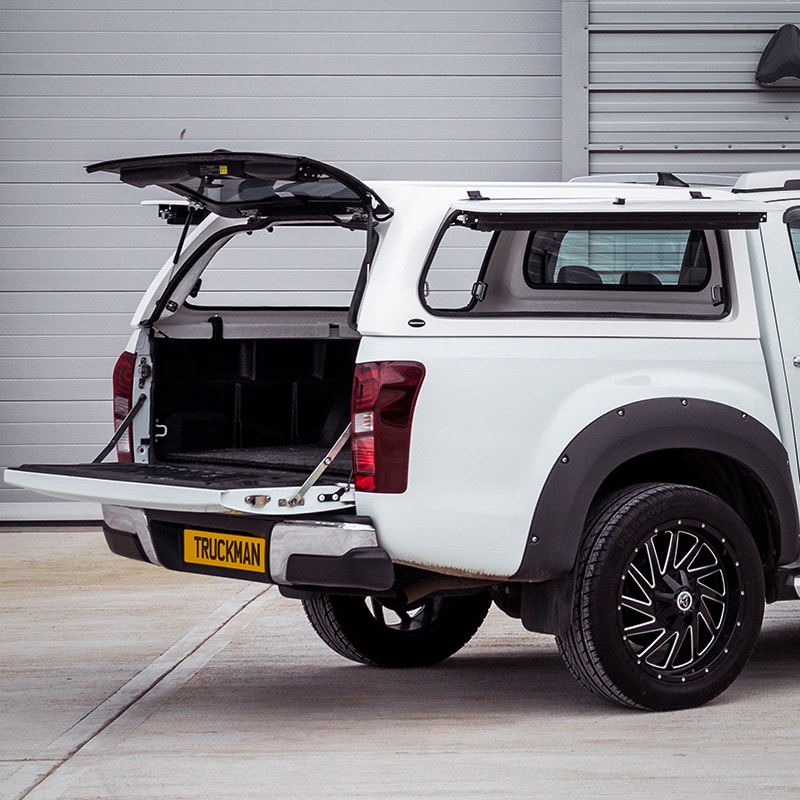 All-Round Access
The RS-3 features remote lockable gull-wing doors which, along with the rear door, provide all-round access to enable tradespeople, engineers and other working professionals to easily access tools and equipment anywhere in the truck bed.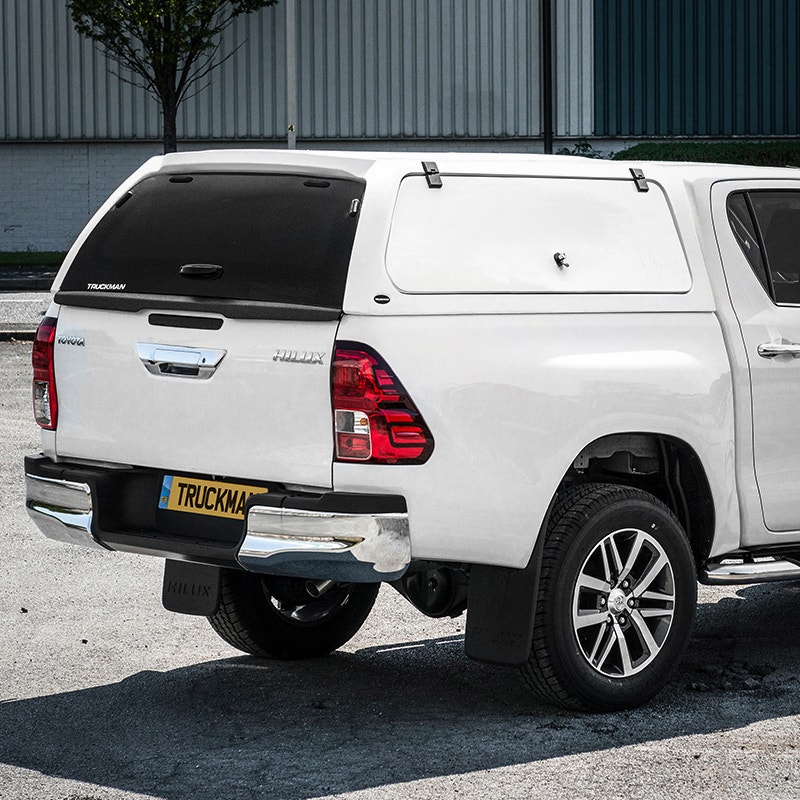 Robust & Reliable
British-made at Truckman's West Midlands-based manufacturing hub, the RS-3 is suited for off-highway and construction site projects thanks to its durable structure. Truckman's warranty and comprehensive spare parts program offer extra peace of mind.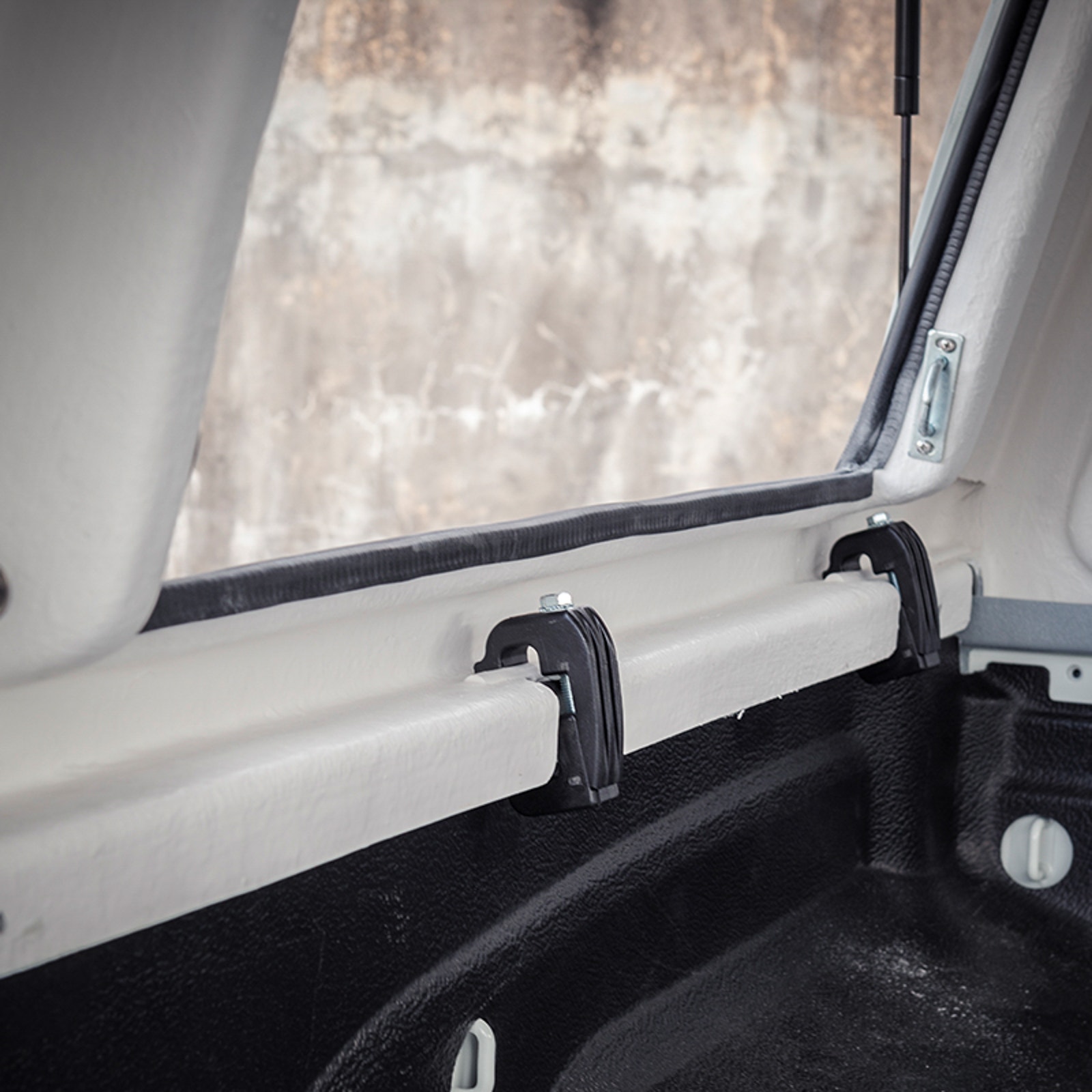 Easy to Fit
The RS-3's heavy-duty clamp fit system enables quick and easy installation, usually without the need for drilling or any permanent modifications to the vehicle. Each hard top is shipped with an easy-to-follow pictorial fitting and installation guide.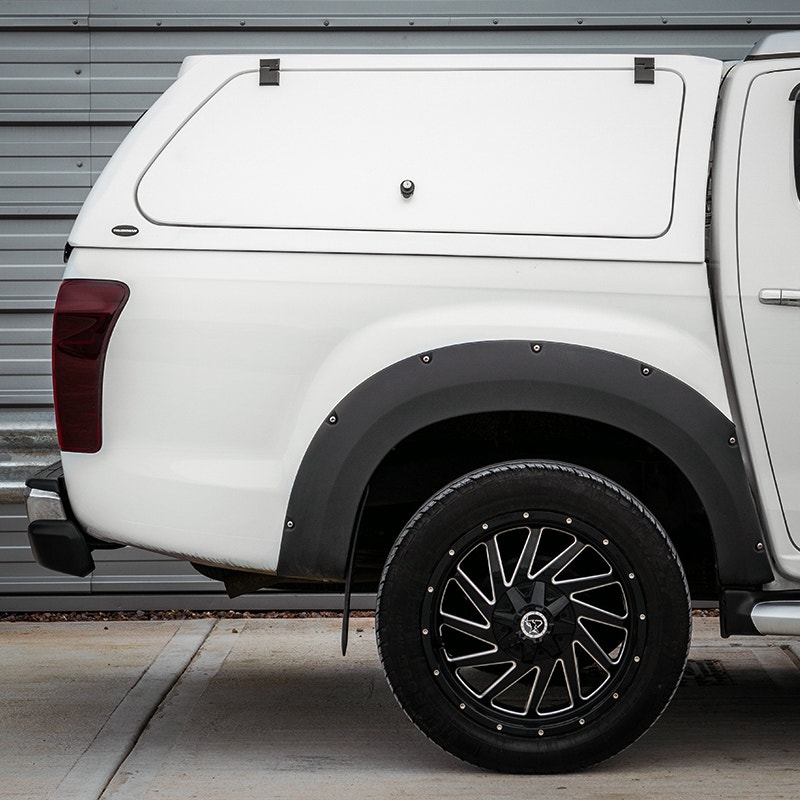 Resilient Gel White Finish
Available in all vehicle manufacturer colour codes, the RS-3 is finished in an OEM-matched gel white coat as standard. The hard-wearing finish is chemical, UV and impact-resistant, ideal for long-lasting, everyday commercial use.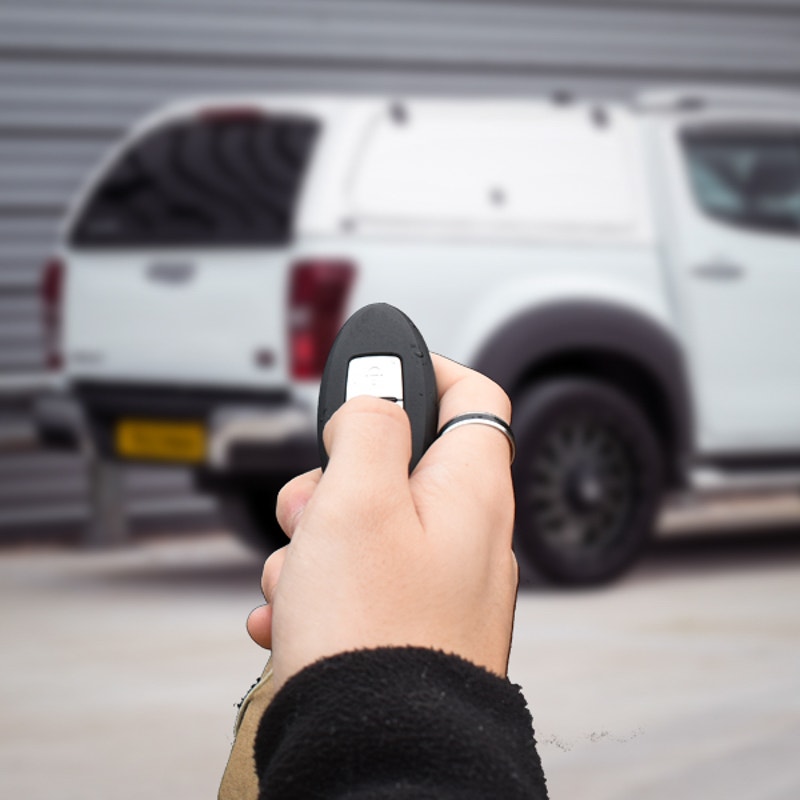 Remote Central Locking
The RS-3 features integrated remote central locking. The hard top can be locked and unlocked using the vehicle's existing keyfob without the need to fumble for additional keys.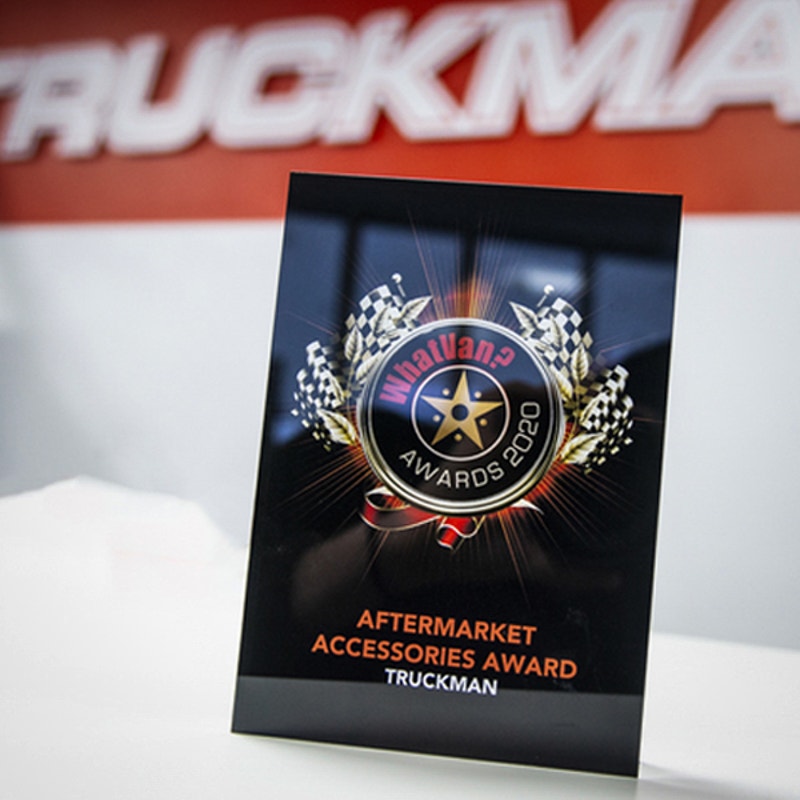 Award-Winning
Truckman won its second consecutive WhatVan? Aftermarket Accessory award for its development and launch of the RS-3 commercial hard top canopy. The prestigious award win followed the RS-3 earning OEM-approved status from Isuzu UK.
Shop Truckman Hard Tops by Vehicle: