Truckman SR-Series Hard Top
The All-Round Access, Remote Central Locking Pick-Up Truck Canopy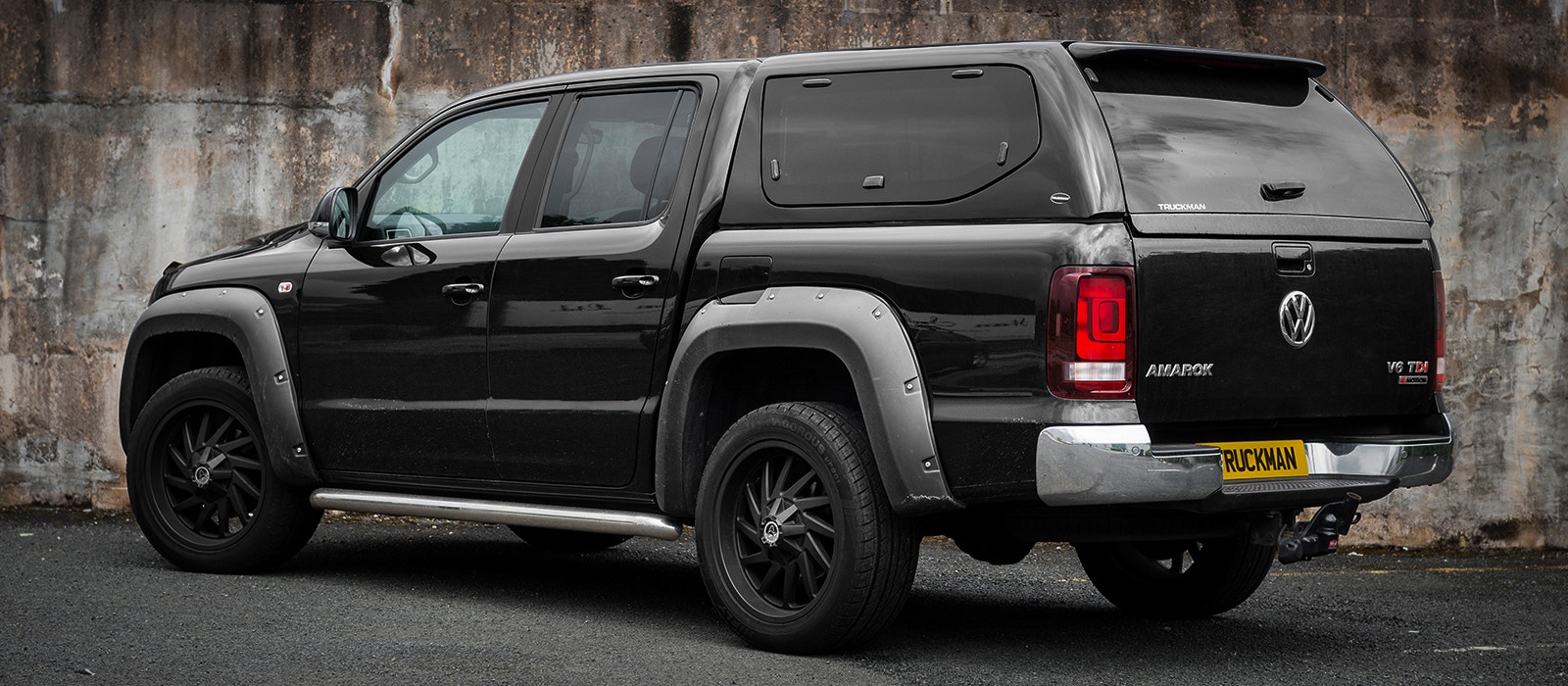 Accessible, Secure & Stylish
Designed for enhanced accessibility, the Truckman SR-Series features tinted gull-wing-style lift up side doors enabling easy access to the load bed area. Ideal for both work and leisure, the SR-Series comes with integrated remote central locking on all doors. The hard top's side doors are accessed through a unique push-to-open feature, meaning there are no bulky handles or locks on the exterior – giving the SR-Series a sleek appearance that complements the vehicle's look.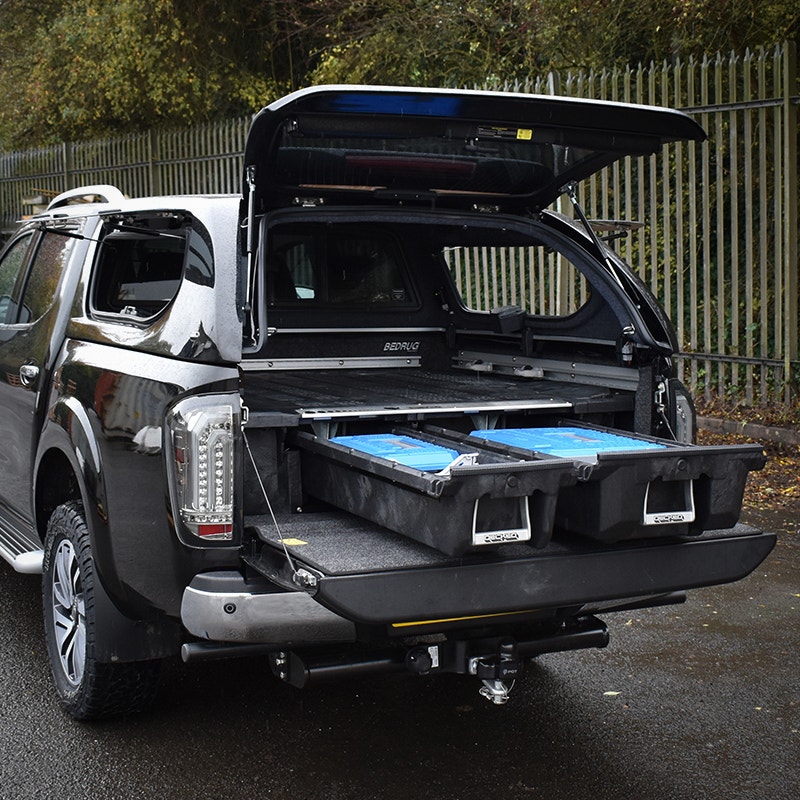 Push-to-Open Side Doors
Tinted for extra security, the SR-Series' pop-up side doors enable quick access to the truck bed and feature a push-to-open design, meaning there are no bulky handles or locks.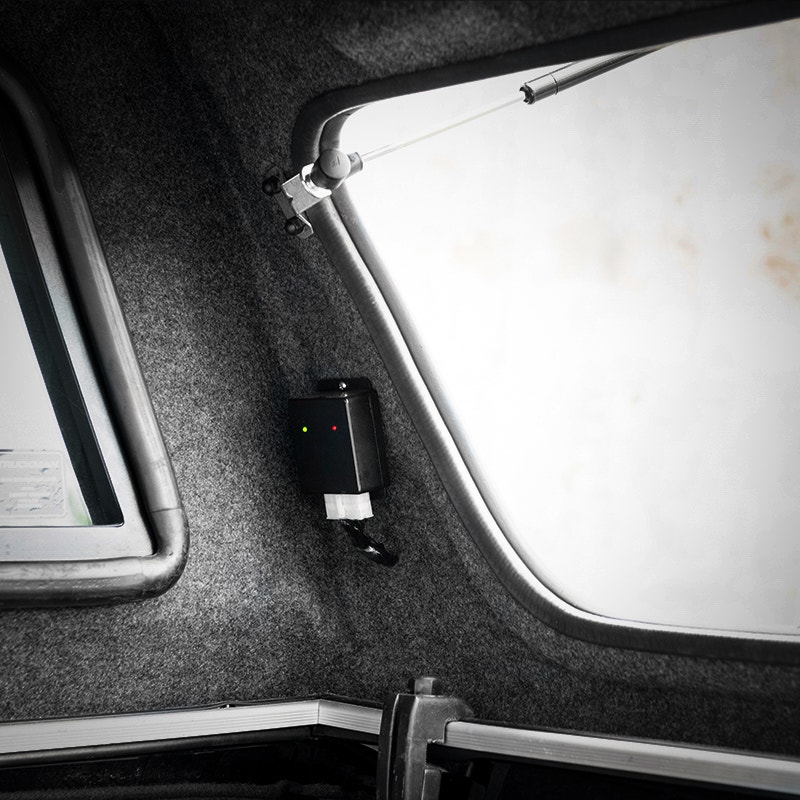 Luxury, Carpet-Lined Interior
Easy to maintain, the SR-Series' design incorporates a carpet-lined interior which helps prevent condensation. An automatic LED light illuminates the load area when any of the doors are opened, ideal for dark winter evenings.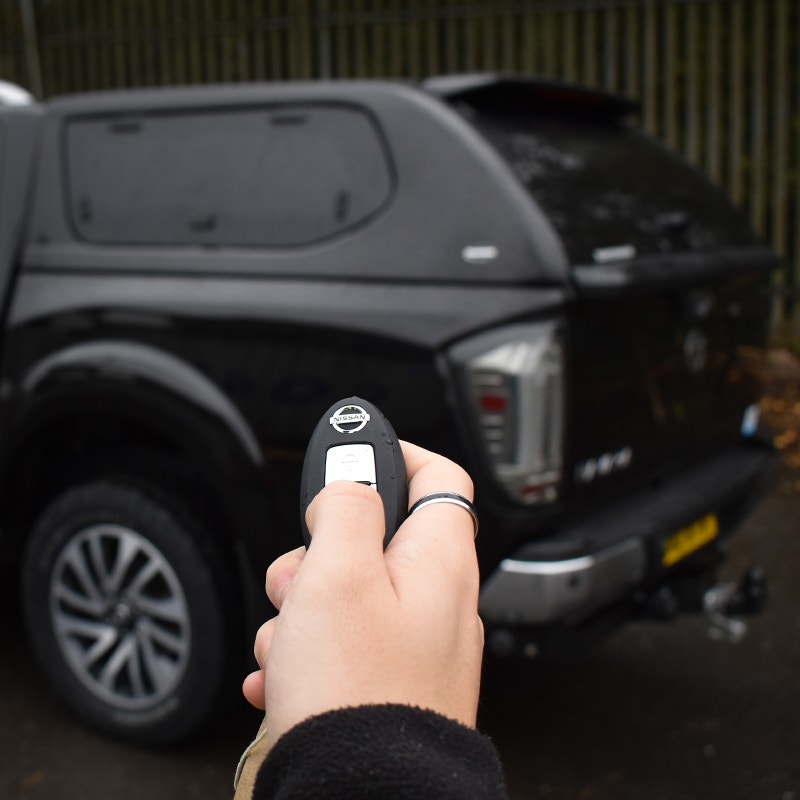 Integrated Remote Central Locking
All three of the SR-Series' doors can be locked and unlocked through the vehicle's existing keyfob, without the need to fumble around for other keys.
Colour-Coded
Manufactured and finished in a comprehensive variety of paint codes, the SR-Series is available in all OEM colours to match the vehicle.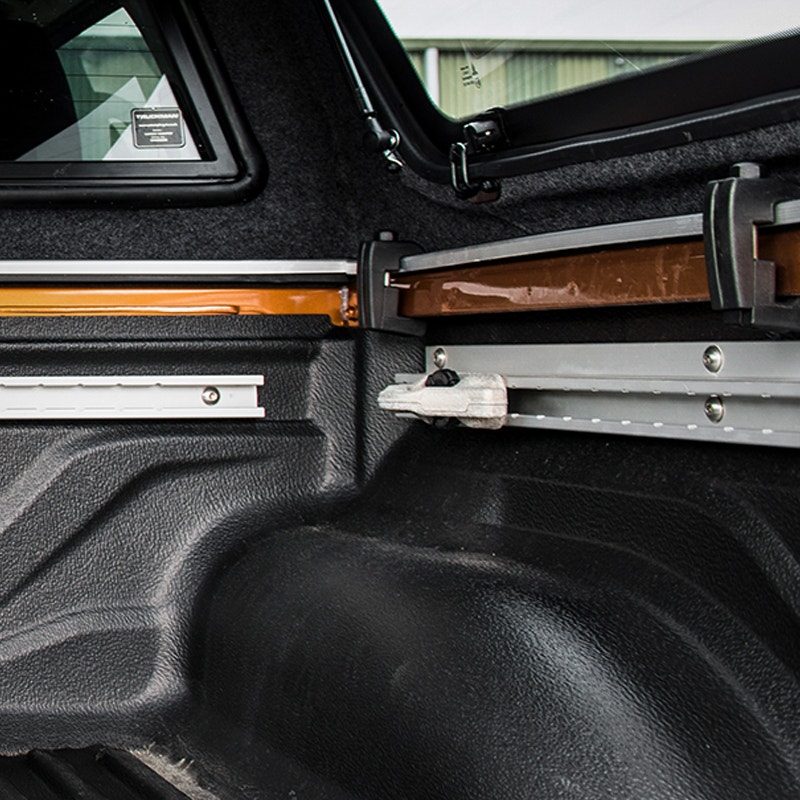 Non-Drill Fit
Featuring a hidden bed seal and heavy-duty clamps, the SR-Series requires no drilling to install or permanent modification to the vehicle.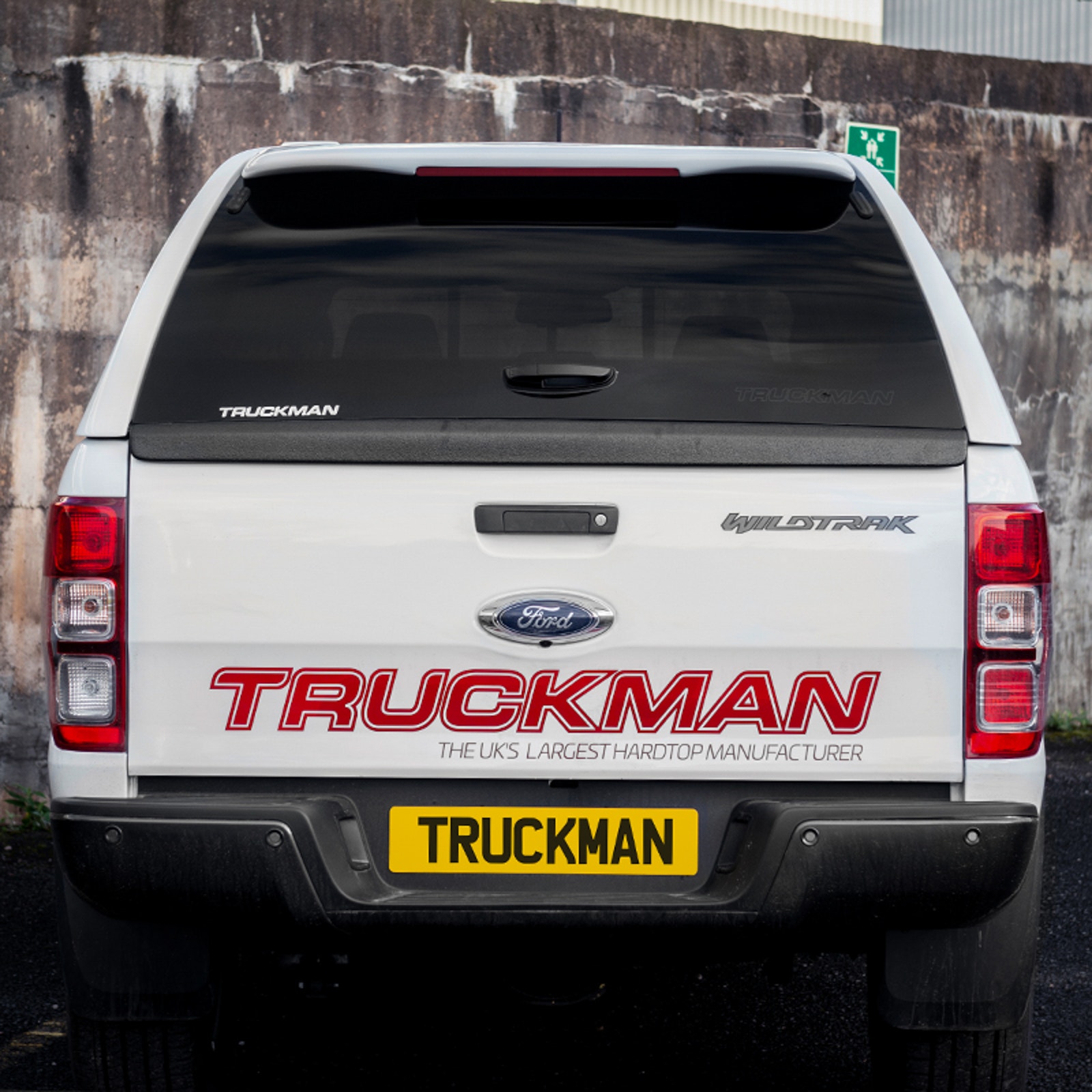 Spoiler & LED Third Brake Light
The stylish spoiler gives the SR-Series a subtle, sporty appearance and improved safety through a high-level third brake light*.
Shop Truckman Hard Tops by Vehicle:
* Available on models where there is no existing tailgate brake light