Truckman S-Series Hard Top
The All-Round Access Pick-Up Truck Canopy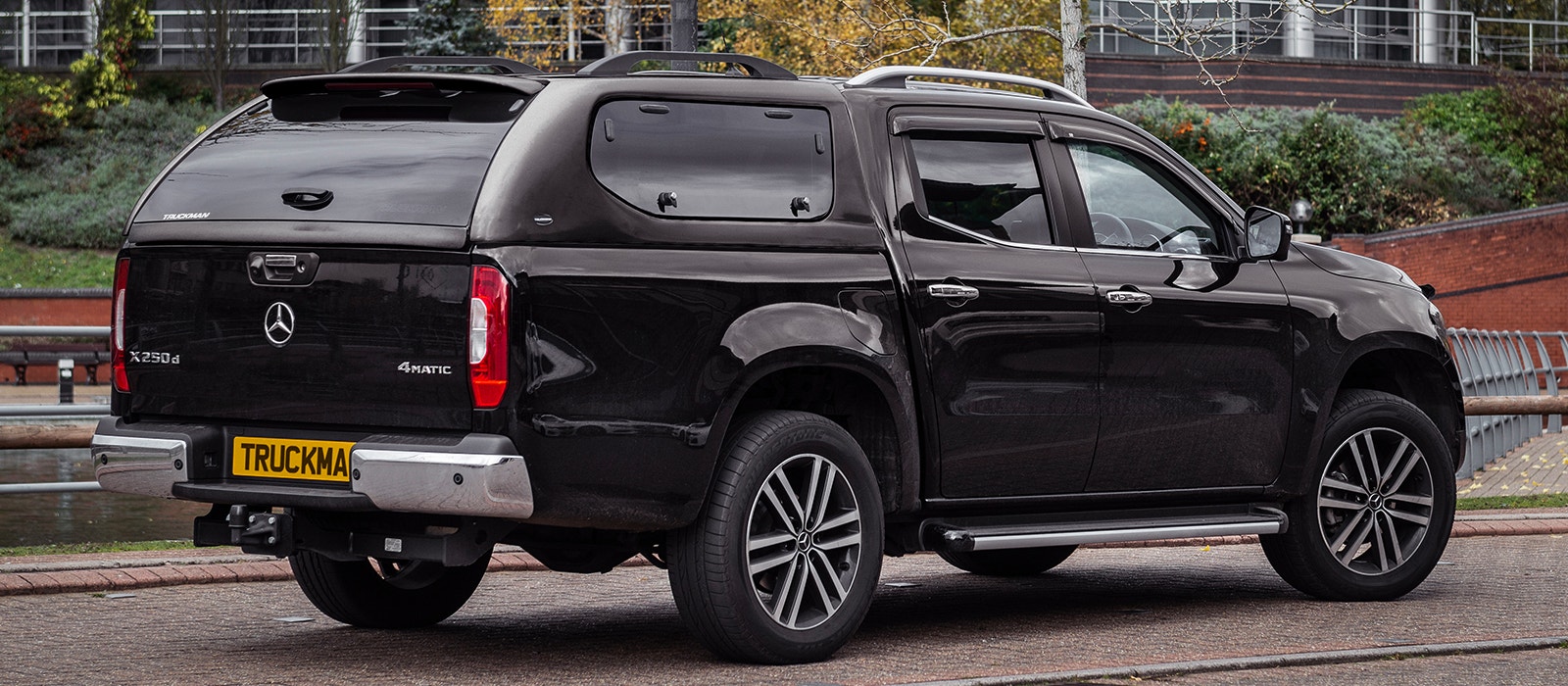 Highly Accessible – Ideal for Work & Leisure
Designed for productivity and accessibility, the Truckman S-Series features lockable side access doors – enabling full, all-round access to your pick-up truck's load bed area. Ideal for both work and leisure, the S-Series is suitable for families and businesses who want a hard top canopy that offers rich functionality, enhanced security and more efficiency.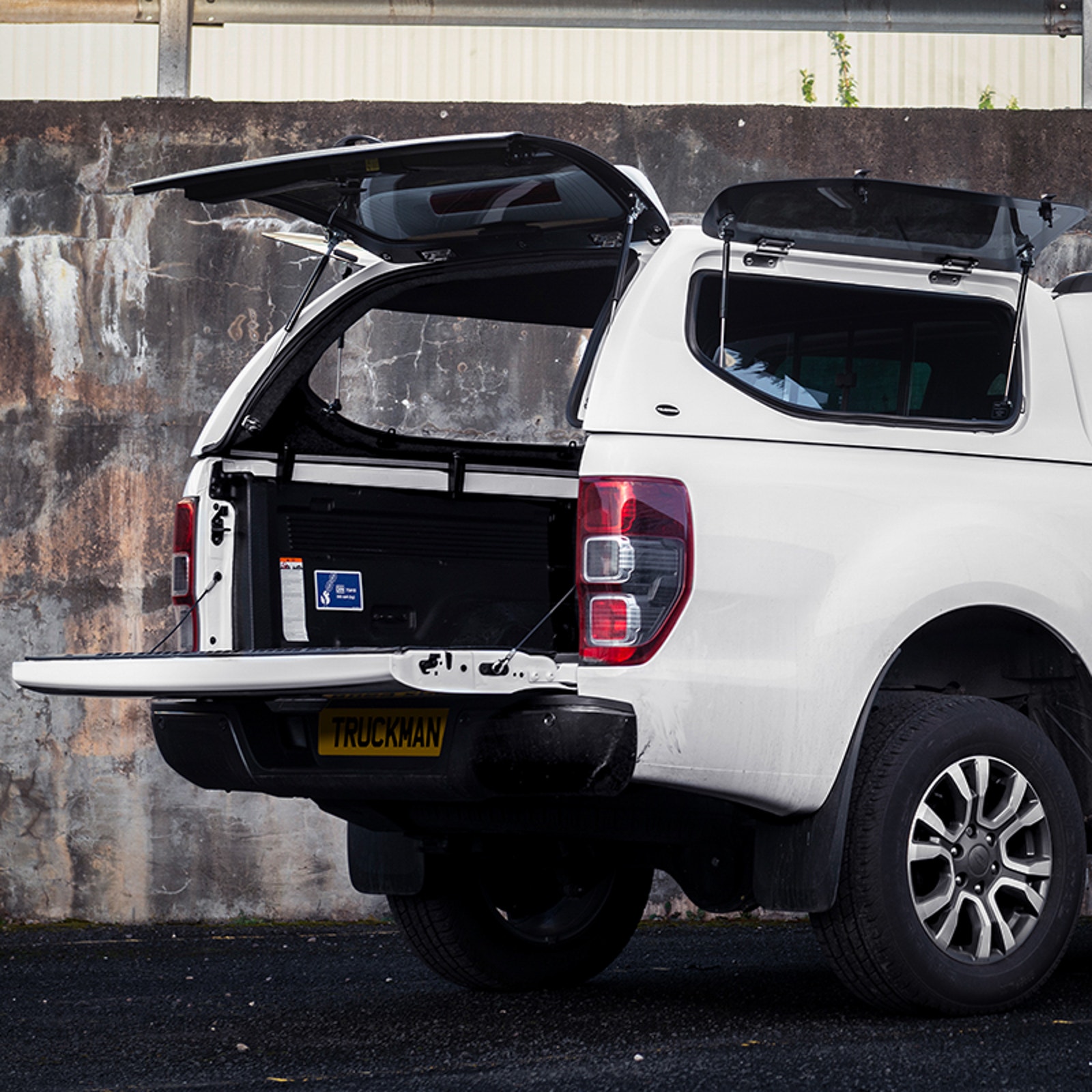 Gull-Wing-Style, Lift-Up Doors
Available with lockable, solid or glazed side access doors, the S-Series can be accessed from the sides as well as the rear – ideal for increasing productivity and efficiency.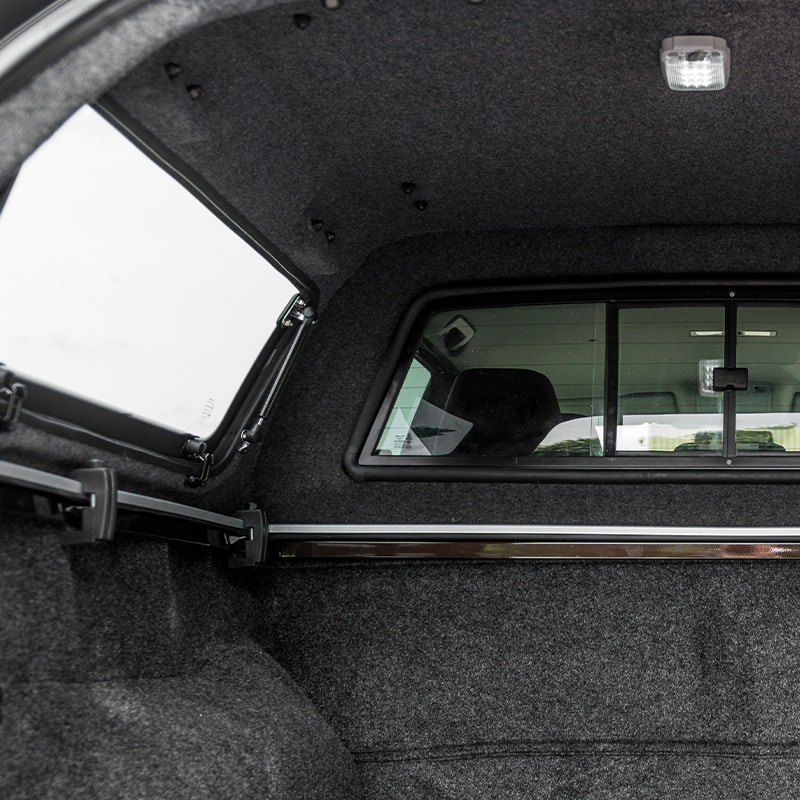 Deluxe Interior with Automatic LED Light
The S-Series features a stylish, luxurious interior that's easy to maintain and ideal for pets. A roof-mounted, door-operated automatic LED light helps to increase visibility within the truck bed – ideal in dark winter evenings.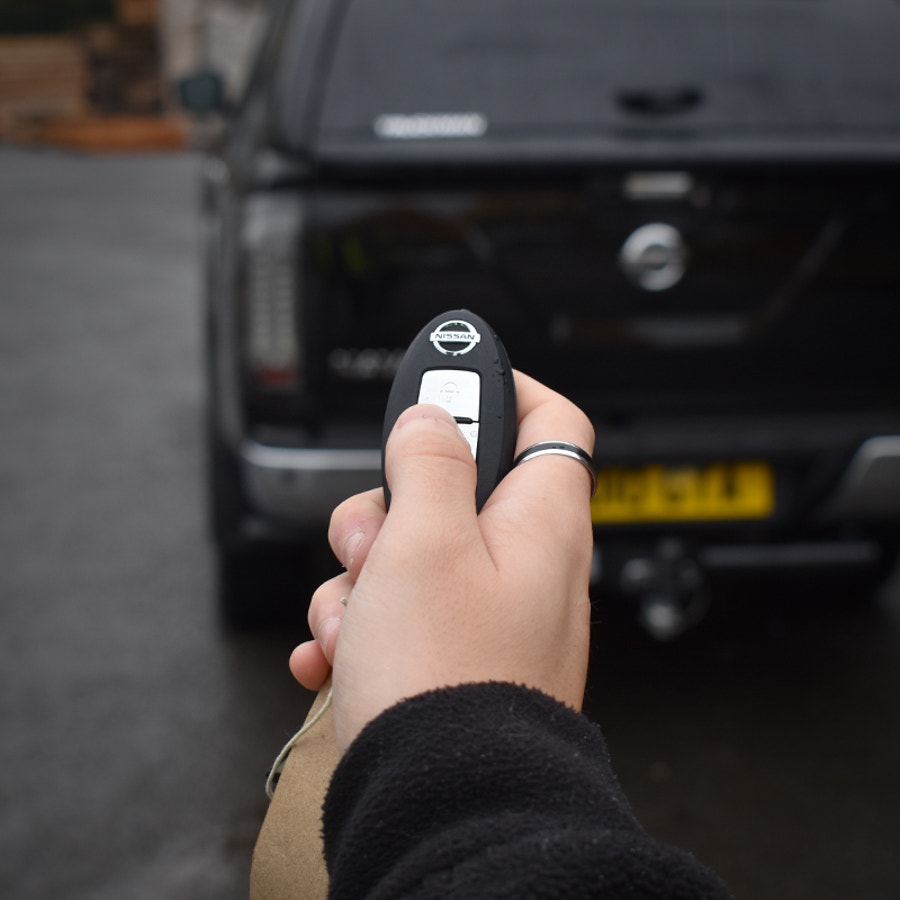 Integrated Remote Central Locking
The S-Series' tinted, glazed rear door can be locked and unlocked through the vehicle's existing keyfob, without the need to fumble around for other keys.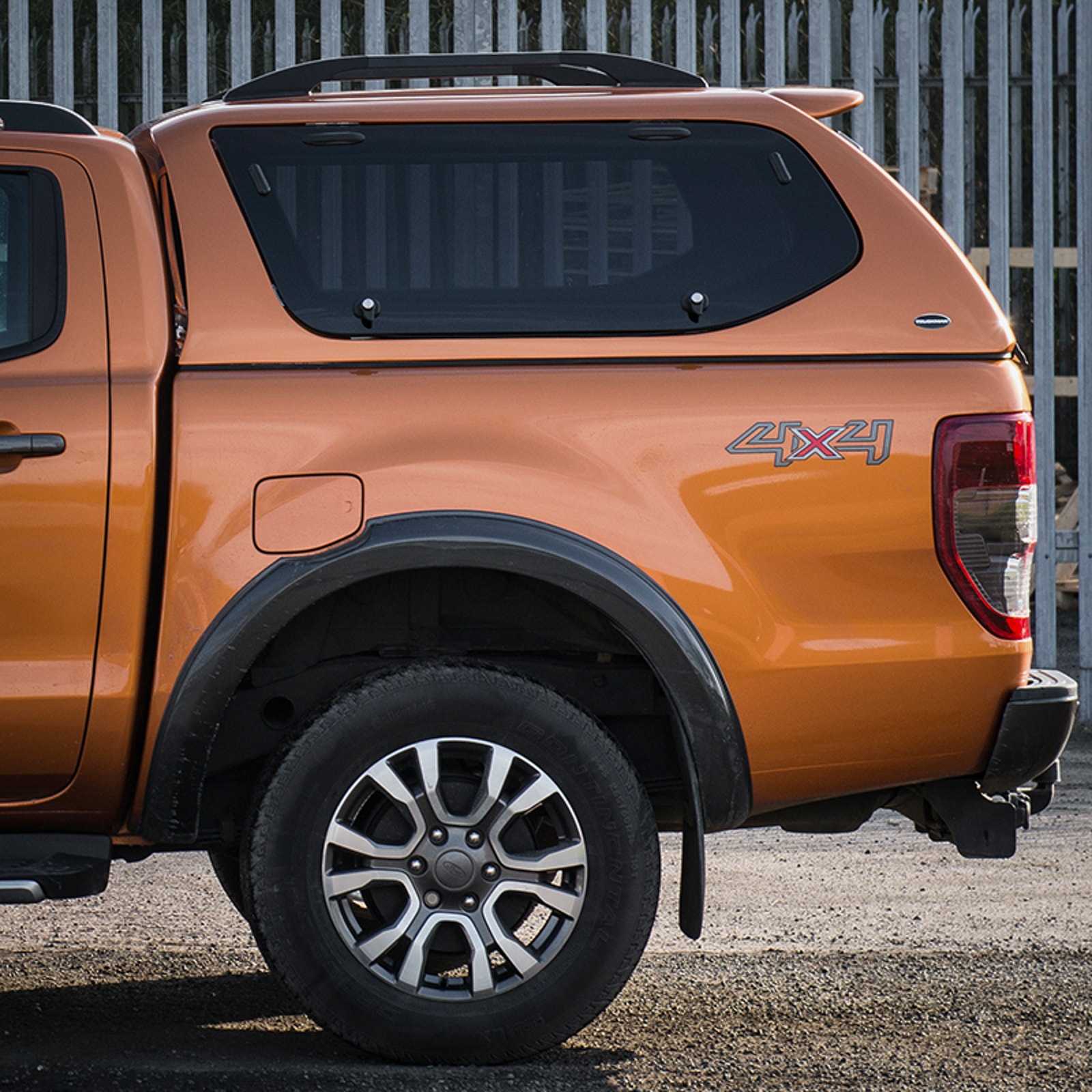 Colour-Coded
Manufactured and finished in a comprehensive variety of paint codes, the S-Series is available in all OEM colours to match the vehicle.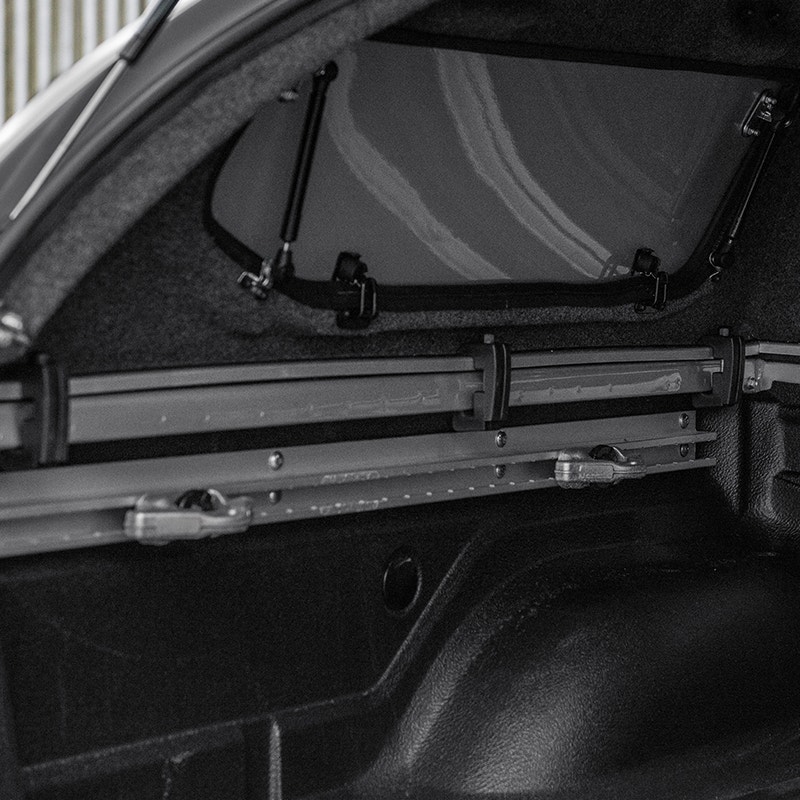 Non-Drill Fit
Featuring a hidden bed seal and heavy-duty clamps, the S-Series requires no drilling to install or permanent modification to the vehicle.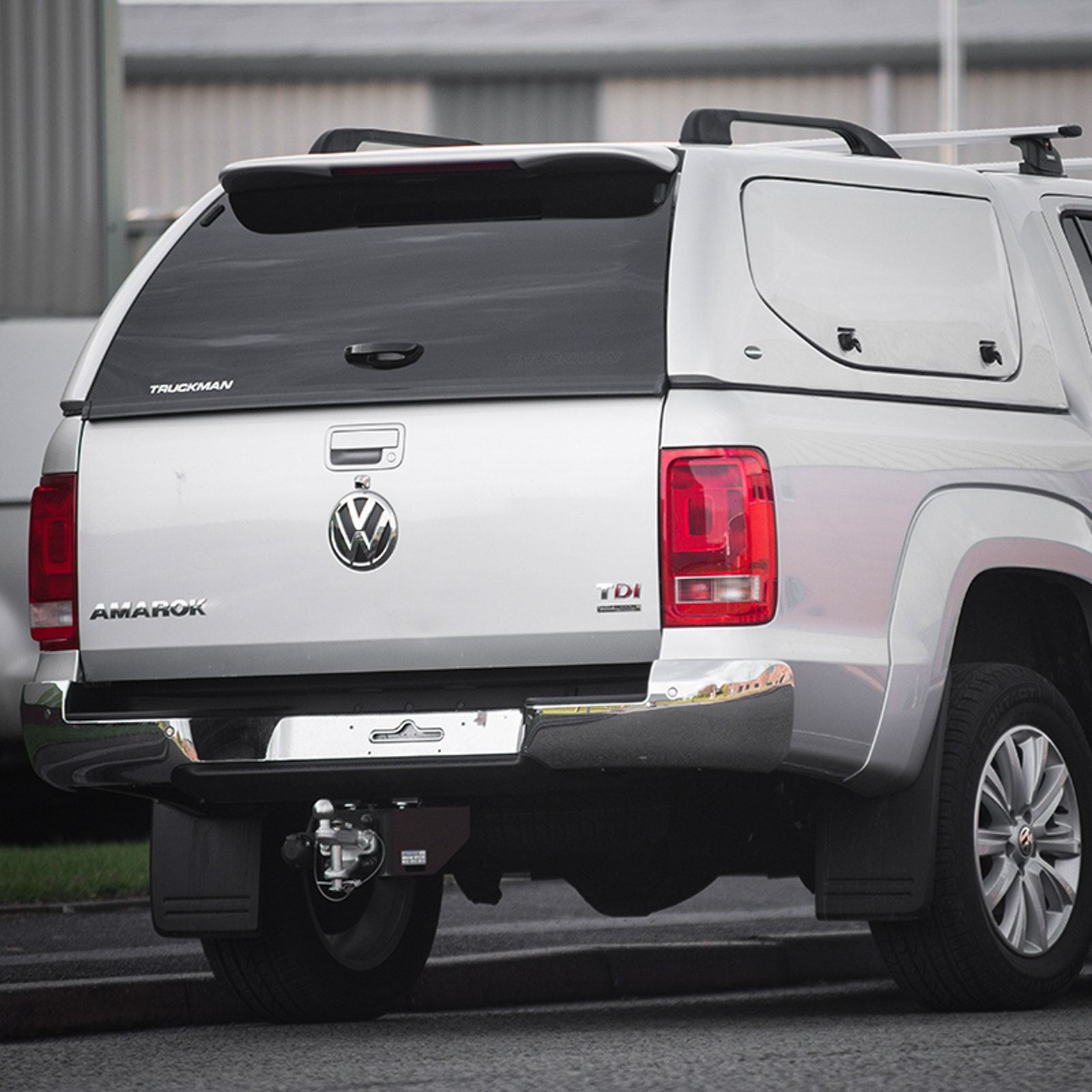 Spoiler & LED Third Brake Light
The stylish spoiler gives the S-Series a subtle, sporty appearance and improved safety through a high-level third brake light*.
Shop Truckman Hard Tops by Vehicle:
* Available on models where there is no existing tailgate brake light